Last updated on

January 4, 2021

by Darren
Google have always been sticklers for security, especially when it comes down to their users' devices.
If you have a Google account then the chances are you'll have been pressured into setting up two-factor authentication, and the same level of security is put in place on Android devices in the form of the FRP lock.
With this lock in place, you might find yourself needing to ZTE FRP bypass and in this guide, we'll be teaching you exactly what you need to do.
Part 1. What is FRP Lock on ZTE?
So, what actually is the FRP/Google verification lock and what does it do? FRP (factory reset protection), or the Google verification lock, is a security feature for the Android platform. If you sign in with a Google account, which the majority of users are required to do if they want access to all the features, then the FRP lock is automatically active.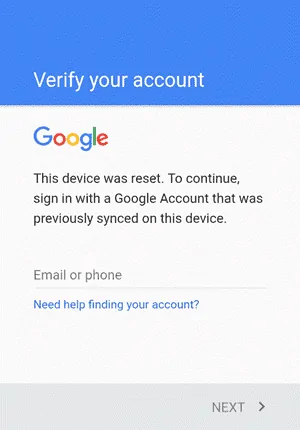 What it does is simple. If someone factory resets the device (whether it's you or a stranger), you will be required to sign in with the same Google account to proceed. As such, if you don't know the account details, you won't be able to completely access the device. This is extremely effective at stopping thieves from wiping stolen Android smartphones and selling them as "brand new".
You will have to bypass Google verification lock before getting into your device.
Part 2. Top 2 ZTE FRP Bypass Methods in 2022
One problem is that if you signed in with an old Google account, you don't have access to the account, or you forgot the password, you won't be able to get back into your phone after a factory reset. This is why learning to bypass FRP on ZTE is useful. To do this, we've prepared 2 methods.
1. Using UnlockBoot to Bypass Google FRP on ZTE (All Models Supported)
No matter what model of ZTE smartphone you have, this first solution is suitable. UnlockBoot is a multi-purpose service provider that unlocks iPhones and Android devices in various ways. Whether it's a carrier unlock or FRP bypass, UnlockBoot does the job. By doing so, it offers features such as:
Doesn't require any technical knowledge (trained technicians do everything for you)
Supports all ZTE smartphone models
Takes just 5 minutes for your ZTE FRP lock to be bypassed
All features are fully unlocked after the lock bypass is complete
Full money-back guarantee if the service is unsuccessful
Pricing ranges between $29 to $39
Example: Steps for ZTE Z982/Z983 FRP Bypass
Does this sound like an appealing ZTE FRP bypass tool? Fantastic! Using this service is extremely easy and all you have to do is follow the steps below:
Step 1 – Go to UnlockBoot FRP unlock service page.
Step 2 – From the Service drop-down menu, select ZTE All Models.
Step 3 – In the IMEI box, enter your ZTE smartphone's IMEI number.
Step 4 – Click Unlock Now and on the next page, confirm your order then press Proceed to Checkout.
Step 5 – Complete the payment process to make your payment, then you will receive instructions to connect with their technicians.
Step 6 – Once you connect with a trained technician, they will remotely unlock your phone.
After you pay for the service, the rest of the ZTE FRP bypass is taken care of by the experts at UnlockBoot. You do virtually nothing, making this an extremely effortless process! Better yet – this is an affordable service that is handled in literally minutes.
2. ZTE FRP Bypass Via Vision Settings
Another way you can bypass FRP on a ZTE smartphone is through the visual settings. However, this is a very particular method which only works on specific models.
This tool can only bypass FRP on ZTE Z982/Z983/Z799VL/Z835/N9560/ZMAX PRO Z981/Z833/Z837VL/K88/Z899VL/Z831/Z557BL/ZTE Avid Plus Z828/ZTE ZMAX 2 Z958/N9132, so it won't work for most users. Nonetheless, it's worth trying as it's costless!
Example: Steps for ZTE Majesty Pro (Z799VL) FRP Bypass
Step 1 – Start by connecting your ZTE phone to a Wi-Fi network.
Step 2 – Next, go to the Welcome page and at the bottom of the screen, tap Vision Settings.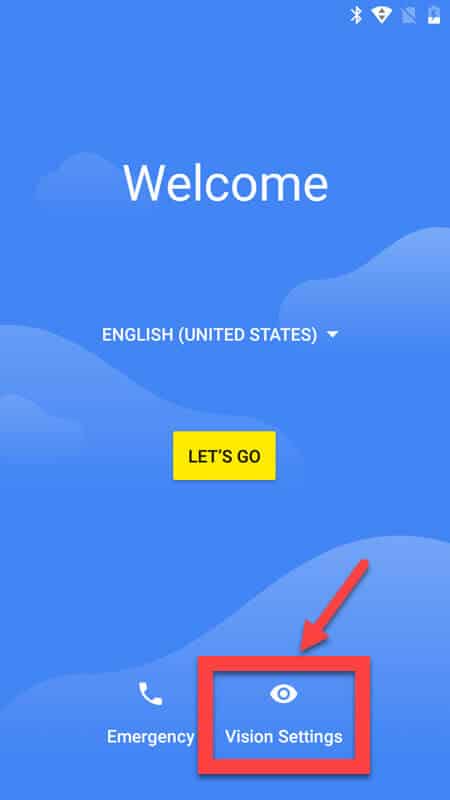 Step 3 – At the bottom of this menu you must tap on TalkBack, then enable this feature.
Step 4 – You'll then see the tutorial and you should now swipe an L shape.
Step 5 – Tap twice on TalkBack Settings then press and hold both the Volume Up and Volume Down buttons at the same time.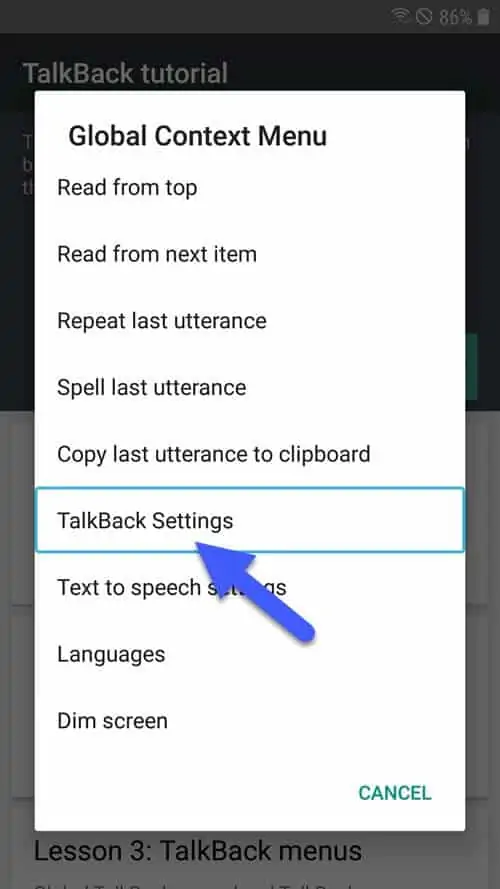 Step 6 – Tap Help & Feedback then navigate to Switch Access for Android.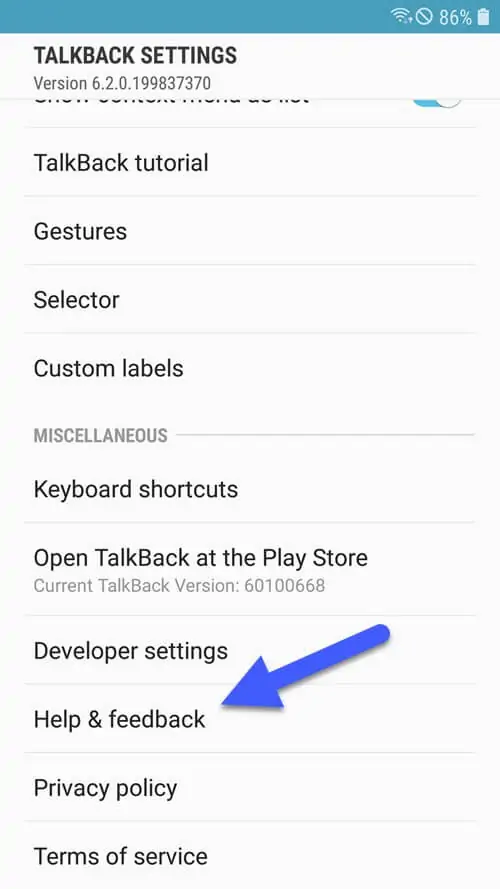 Step 7 – Tap on the video to play it, then on the dots icon at the top-right, and then on Watch later.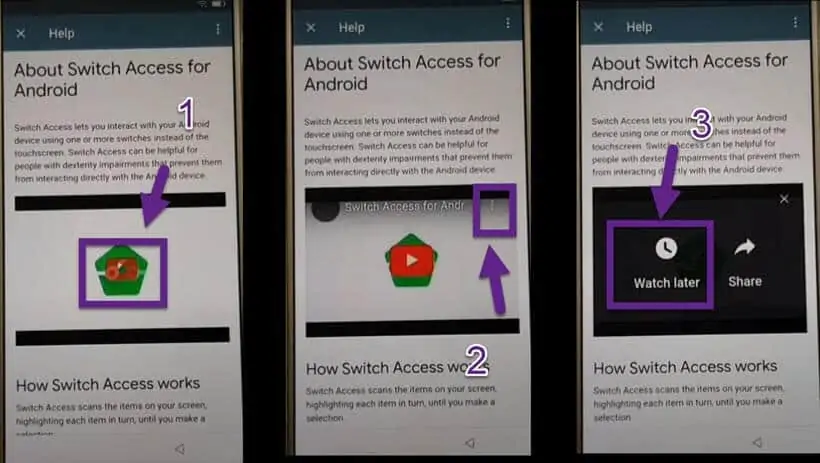 Step 8 – When YouTube appears, tap the account icon at the top-right and select Terms & Privacy Policy then Chrome.
Step 9 – Download this test DPC APK and install it on your device to continue.
Step 10 – Finally, launch the new app and choose Set Up Device Owner, tap Set Up then Set Up again, and finally on Ok. Restart your phone to complete the process.
There is undoubtedly a lot more to this method if you want to bypass FRP on ZTE compared to using UnlockBoot. That said, if your smartphone is one of the few models that are compatible with this method, it's may be worth your time.
Cons
Only a few ZTE models are suitable for this solution
A third-party APK is required (there are risks to downloading these)
Bonus: 3 Tips to Avoid Your ZTE Phone is Locked Again by FRP
You were successfully able to ZTE FRP bypass, now what? Well, unless you want to run into this issue again in the future, taking steps to avoid the Google activation lock is necessary.
Sign out of your Google account before you do a factory reset. This way, you won't be asked to sign in with the password when you're setting it up again. If multiple accounts are signed in, make sure you sign out of them all.
If you're buying a second-hand ZTE smartphone, ask the previous owner to sign out of their account before finalising the purchase. If they can't do this, or they don't know the account details, the phone might not belong to them and you should buy from someone else.
Take a note of the Google account details that you're signed in with. Doing this will make it easier to sign in with the same account when you encounter the FRP lock. Be careful though, because if you write down your account details someone else might see it.
Encountering the Google activation lock isn't entirely avoidable – in some cases, you'll encounter it no matter what. On the other hand, there are steps you can take (like those above) which limit the impact it has on you.
Final Words
Either by using a ZTE FRP bypass tool or using the amazing service that is UnlockBoot, we hope that you can bypass the Google FRP on ZTE device with ease.
There's no doubting that it's an inconvenience, more so if you bought a second-hand smartphone. But with the solutions we've provided you with you can have an easier time with ZTE FRP bypass.
Got any questions for our expert team? Leave them in the comments and we'll help you in any way that we can!