Last updated on

August 20, 2022

by Darren
Recently in June, Apple hosted its Worldwide Developers Conference (WWDC) virtually and revealed features intrinsic to iOS 16, to be released in the fall of 2022.
If you have already downloaded the beta version of iOS 16, then you know that you are likely to encounter some bugs before the full release.
One of the most common bugs seems to be an issue that has arisen with past releases: the iPhone asking for a passcode after update.
All the methods below can also resolve the "iPad asking for 6-digit passcode I never set after update" issue.
Quick Solutions: iPhone Asking for Passcode After Update
After you updated, did your iPhone ask for a passcode that you never set? Don't worry, here are the quick solutions.
#1. Try the Default iPhone Passcode
If you never set up an iPhone passcode, try entering the "1234" four-digit default passcode or the "123456" six-digit default passcode.
Some users have reported that multiples of any single digit, such as 0000, have worked for them. Again, if your search was about "iPhone asking for 6-digit passcode after update" or "iPhone asking for 6-digit passcode I never set," next try typing a single number into the passcode areas six times if prompted for more than four numbers.
Why does this fluke occur? The restriction code is established by the most recent iOS update. When that update occurs, the default is the new standard. By trying the default iPhone passcode you can quickly get back into your phone and set a new passcode of your preference.
#2. Force Restart Your iPhone
One of the safest approaches to get back into your iPhone is to "Force Restart" the device. So, for your iPhone 8 or above models:
Quickly tap the button "Volume Up," then "Volume Down."
Firmly press and then hold the Side button.
Keep your fingers firmly in place until the Apple logo reappears on your screen.
For other models, refer the official guide.
You have successfully completed the "Force Restart" method, and you should be able to get into your phone. If not, move on to the advanced solutions steps. There are still many options to try, so don't give up hope yet!
Advanced Solutions: iPhone Asking for Passcode After Update
Still deep in several search tabs of "iPhone asking for passcode I never set?" Try the following advanced solutions.
#1. Restore With iTunes/Finder
All is not yet lost. If the quick solutions failed, try a full restore with iTunes or Finder. Hopefully, you created a backup with either iTunes/Finder or iCloud before the update debacle occurred.
Unfortunately, if no backup was made, there is no option to save the data on your iPhone. Erasing your device will delete all data and settings, so when the option to restore appears, you must select "New."
If you luckily made a backup, your best bet is to do a full restore with iTunes/Finder or iCloud. Following the restore, make sure you set up a new passcode.
Using iTunes or Finder Recovery Mode:
Step 1. Disconnect the iDevice from the computer.
Step 2. Shut iTunes if open.
Step 3. Look for an update for the macOS for Finder and iTunes on Windows; alternatively macOS Mojave and below.
Step 4. Restart the iDevice to Recovery Mode.
For iPhone 8 or later:
You will firmly press and hold the Side button and one of your volume buttons. Wait until the slider to power off the device appears.
Then, turn off the device by pulling the slider. Connect the device to the computer as you hold down the Side button.
Keep holding these buttons until you see the Apple logo and the recovery mode screen.
For other models, refer the official guide.
Step 5. Open iTunes/Finder. Remain patient as iTunes/Finder recognizes your device.
Step 6. On the computer in iTunes/Finder, look for the message "There is a problem with the (device) that requires it to be updated or restored" to appear.
Select "Restore," which will delete all data and settings on your device. This includes the passcode, your data will be recovered thanks to the backup. Your phone will be updated to the latest iOS but you will have the opportunity to set a new passcode.
Step 7. Select "Restore and Update" to provide the necessary confirmation to complete the restore.
If your device quits the recovery mode screen or the process lasts longer than 15 minutes, allow the download to complete. Then, start over at step 4.
Step 8. You will soon see a "Hello" screen on your iPhone after the restore finished.
Step 9. Follow the prompts to set up the device again.
Step 10. Set a new passcode.
Remember to keep your iDevice connected to the internet and the computer as you go through the restore process. This will ensure that your data is protected and no one can get around the security.
Be patient. Sometimes it can take a few hours. Also, remember if there is no backup, select "New" as your restore process.
#2. Restore With iCloud
Is Find My iPhone on? Signed into iCloud? You will need WiFi and be connected to power to proceed with restoring with iCloud.
Using iCloud to Restore:
Step 1. Visit iCloud's "Find My" site and sign in using your Apple ID and password.
Step 2. Select "Find iPhone."

Step 3. Erase the iDevice of your choice by clicking "Erase."
Step 4. Look for the "Hello" screen on your phone and follow the instructions.
Step 5. Set up a new passcode and write down the number.
Step 6. Select a backup option before the update occurs. If you see no backup, set up as "New."
#3. Restore With Third-Party Software
When all fails, try password unlock software for your iPhone. Some users have made the most of 4uKey from Tenorshare to resolve the issue in a few minutes. Always ensure that you are visiting the correct website before completing any downloads.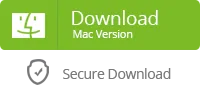 Using Tenoshare 4uKey to Remove the Passcode:
Step 1. After installing with the link above, connect your iPhone with 4uKey. "Start" to continue on.
Step 2. Download the most recent iOS firmware package from online.
Step 3. Then select "Unlock Now" to remove the passcode.
Step 4. Set up a new passcode.
When researching third-party software, check reviews on reputable websites and forums. Tenorshare 4uKey is a trustworthy software after testing.
#4. Downgrade to iOS 14
Another solution is to downgrade from iOS 16 back to iOS 15. This process uses iTunes/Finder to complete the downgrade.
Using iTunes/Finder to Downgrade to iOS 15:
Step 1. Open iTunes/Finder.
Step 2. Download the old iOS software update. Many sites offer ISPW downloads but be careful about the ones you trust.
Step 3. Put your device into recovery mode by following this guide. Connect your iDevice to your computer and select it from the menu.
Step 4. Choose "Restore iPhone" as you hold down the Shift key on Windows or the Option/Alt key on Mac.
Step 5. Choose the software, so it can be verified. It will extract and load on your iDevice.
Step 6. Your iPhone will restart once the process is completed. You will see the setup screen on your iPhone running iOS 14. Follow the prompts to complete the process.
#5. Last Choice: Contact Apple Directly
It's time to contact the professionals directly and reach out to Apple by calling to see if your local Apple Store makes repairs. If you don't view yourself as the most tech-savvy individual, it's okay to skip straight to this step. Always trust an Apple-certified technician to conduct such repairs.
The technician will most likely take you through a verification process before they can provide assistance with unlocking your phone, for security reasons.
What to Do If iPhone Ask for 6-Digit Passcode Instead of 4?
Previously set a 4-digit passcode on your iPhone, but it asks for the 6-digit passcode after updating to iOS 16? This usually happens when you previously sign in with your iCloud account on another Apple device and set a 6-digit passcode on that device.
Just enter the 6-digit passcode you set before, if it can't work, follow the above 7 solutions to get into your locked iPhone without passcode.
Bonus: Turn off Passcode Feature
Do you frequently forget your iPhone passcode? Maybe you don't want to take the chance of your iPhone asking for a passcode you never set after it updates, ever again.
Prevention is the best medicine, they say, so you may wish to turn off the passcode feature altogether. You can also turn off the feature before updating and turn it back on afterward.
Turning Off iPhone's Passcode Feature:
Step 1. Unlock the iPhone and select Settings.
Step 2. Scroll down and press "Face ID and Passcode." Enter the existing passcode.
Step 3. Press "Turn Passcode Off" and confirm the passcode.
Step 4. You will be shown a warning. Read it, and then tap "Turn Off."
Choosing to maintain a passcode on your iPhone helps your data to remain secure. It is a good idea to keep an active passcode to protect personal data. Your passcode should not contain personal information that anyone can guess. However, now "Face ID" is a prominent feature that many users are increasingly relying on to do the same thing.
Wrap-up
You simply wanted to try out iOS 16 and update your iPhone. Then, your device had the audacity to ask for a passcode you never set after updating. It feels ridiculous and frustrating to experience this inconvenient issue, but from relying on your backup to talking to a trusted Apple-certified technician, these tried and true fixes will get you back in operation in no time.