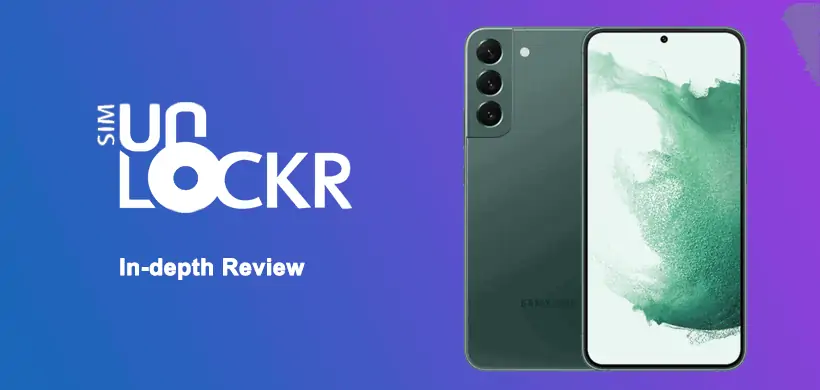 Last updated on

June 2, 2022

by Darren
Are you ready to switch cell phone service carriers? If so, you'll first need to know what the best sim network unlocker is for you.
What Is SIM Unlocker?
While it is possible to unlock a phone through your carrier, each carrier has its own set of strict standards that must be met before they will unlock your phone.
If you don't meet the unlock criteria for your current provider, there are paid third-party services – SIM Unlocker that can help.
Note: SIM Unlockers can only free your phone from carrier lock when its blacklist status is Clean. None of them work for you if your phone is blacklisted (reported as stolen or lost).
So, before using any of the following SIM Unlockers, you need to check the blacklist status of your phone with its IMEI. The only way to check is to use an IMEI checker.
However, too many IMEI checkers offer fake or inaccurate information, so you'd better choose a trustworthy one. We recommend WipeLock IMEI Checker, which provides a 100% accurate report.
First, you need to find the IMEI number of your device by dialing *#06#.
Then submit your IMEI number here.
Finally, the team of experts will check your IMEI manually and generate an IMEI report for you. From which, you'll be able to find the blacklist status, warranty info, etc.
What's the Best Phone SIM Unlocker?
To help you make your decision easier, here is a comparison of these unlockers.
| | | | | |
| --- | --- | --- | --- | --- |
| | Success Rate | Delivery Time | Compatible Devices | Our Rating |
| DirectUnlocks | 100% | Avg. 8 hours | iPhone/Android | 5/5 |
| UB SIM | 98.4% | 10 mins | iPhone | 4.6/5 |
| AppleiPhoneUnlock | 100% | Avg. 9.5 hours | iPhone/Android | 4.8/5 |
| doctorSIM | 83.7% | Avg. 2 days | iPhone/Android | 4/5 |
| iPhoneIMEI | 76% | Avg. 3 days | iPhone/Samsung | 3.5/5 |
| UnlockBase | 67.9% | Within 5 days | iPhone/Android | 3/5 |
| CellUnlocker | 38.1% | Within 1 week | iPhone/Android | 2/5 |
1. DirectUnlocks

DirectUnlocks offers remote unlocking services that allow you to use your phone with any SIM. Their process is guaranteed to be legal and safe for unlocking both iPhones and Androids.
The first step is finding your IMEI number, which can be found on an iPhone by going to Settings, General, and then About. For Android, you will need to click Settings, About Phone, and Status. The IMEI number can also be found by dialing *#06# on the phone.
If you're unsure of your device's current network, you can check it for free with the IMEI number through DirectUnlocks. Once you know your network, simply enter the name of the network and the IMEI number to begin your unlocking process.
After paying for the unlock, it takes as little as 6-24 hours to finish. Iphones are unlocked over the air, but Samsung phones need a code to unlock. You'll receive both an email and SMS once your order is complete.
2. UB SIM
UB SIM is a physical SIM network unlocker, unlike the other remote options on this list.
For this hardware unlock solution, you'll need to remove the SIM tray then insert the new SIM card and the UB SIM 15 chip. Next, put the UB SIM in your device. You'll then need to follow the on-screen prompts and instructions that come with the device to complete your unlock.
This solution is only semi-permanent and may not work with future software updates. Using a remote unlock service is recommended, but this is the next best option if those services don't work with your carrier or are too expensive.
3. AppleiPhoneUnlock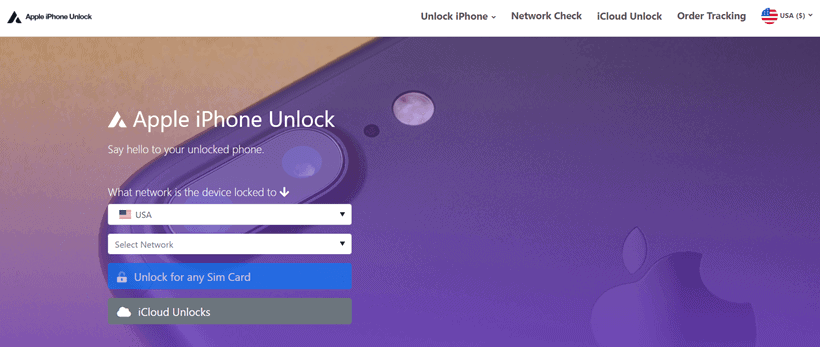 Although it's called "Apple iPhone Unlock", this service can unlock both iOS and Android phones.
AppleiPhoneUnlock offers an unlocking service that is guaranteed to be legal and does not void any terms or warranties from the manufacturer. They offer unlocking services within 24-hours, and for some mobile carriers, the unlock can be completed instantly.
This service also requires you to provide your carrier and IMEI number to begin the process. If you are uncertain about the carrier that the device is locked to, simply enter the IMEI into their free IMEI/Network Check service.
Once you've entered the requisite information, just go to 'Checkout' and enter your payment details. AppleiPhoneUnlock boasts a 256 bit secured connection and double protection with Verified so that you can feel confident in their payment security.
You'll receive an email as soon as the unlock is complete and their unlock service is permanent.
4. doctorSIM
DoctorSIM is another legal and safe way to unlock your device remotely. They've been around for 13 years and have completed over 6 million unlocks. Their service is guaranteed not to void your warranty and will allow you to use your phone with any network.
Their free IMEI check provides a full report, including information about the device's network, warranty, and if the phone has been reported due to theft, loss, or overdue bills.
To unlock your phone, just enter your phone manufacturer, model, and IMEI number, along with your original carrier to which the phone is locked.
They offer different unlock packages depending on the status of your phone to best meet your needs. Once the package is selected, it shows the estimated time for the unlock to be completed.
You can check your order status on their site, and you'll be emailed once they complete your unlock.
5. iPhoneIMEI
iPhoneIMEI is a famous iPhone SIM Unlocker.
To unlock your phone with iPhoneIMEI, you just need your IMEI number and network provider. They offer a free IMEI check if you're unsure of the phone's carrier.
Their direct connection to the manufacturers' databases allows for safe, fast, and legal unlocking. In many cases, they can do instant unlocks.
You will be able to use your phone as normal while the phone is being unlocked, and they will email a confirmation once the process has been completed.
6. UnlockBase
UnlockBase has remotely unlocked over 5 million devices in 165 countries. They offer a money-back guarantee if the unlock doesn't work for you, and will beat competitors' prices if you have received a lower quote from a different company.
Their service provides a permanent unlock that stays even if the phone is restored or updated. Just provide the make, model, network, and IMEI, and UnlockBase accepts card payments and a variety of cryptocurrencies.
After placing your order, you can track your unlock with your IMEI number on their site. They'll email you once the process is complete and offer 24/7 customer service support via email.
7. CellUnlocker
CellUnlocker is a remote unlocking service that uses the same unlocking methods as carriers so it will not void your warranty. If you have a quote from a competitor, they will either match or beat it.
They also have a 100% money-back guarantee if the unlock doesn't work, and you're supported by 24/7 customer service, who you can reach by email and phone.
CellUnlocker also has instructional videos for various types of devices on their site to make the simple process of unlocking your phone even easier.
To unlock your phone, simply enter your phone brand, model, network, and IMEI. They offer fast unlocking and will give you an estimated time to process once you've entered your information. In some cases, they can even provide instant unlocking. CellUnlocker will confirm your order is completed via email.
For more info: Cellunlocker In-depth Review: Does It Really Work?
Conclusion
If your locked phone has been preventing you from switching to your desired network, you now have all the best Sim Unlocker services at your disposal to safely and easily unlock your phone.
You'll be able to switch carriers in no time after using one of these speedy services. No matter your reason for unlocking your phone, your solution is on this list.