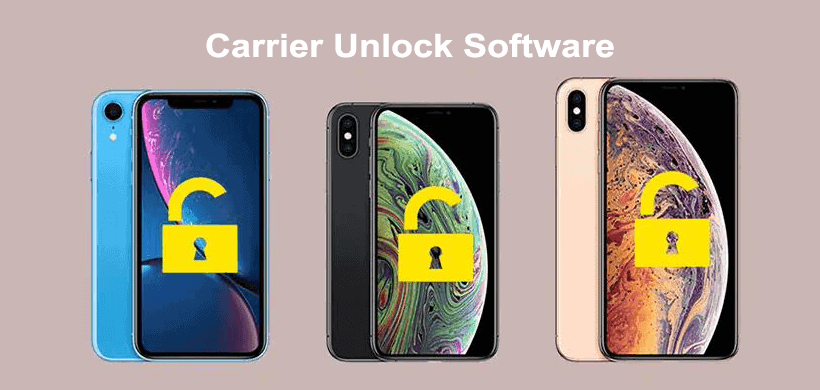 Last updated on

June 4, 2023

by Darren
A carrier lock can make it difficult to switch your phone to a different network. Thankfully, countless software have been developed to help unlock your phone to any network.
In this article, we'll review the top software for carrier unlock. Let's take a look at them.
Part 1. Benefits of Carrier Unlock
Carrier unlock, also known as simunlock, or network unlock, removes the technical limitations manufacturers build into phones for a specific carrier that prevents you from using the phone with any other compatible carriers.
This process typically involves using special software to decipher the secret code since it's impossible to predict it manually by guesswork.
Carrier unlock is becoming increasingly popular because it offers several benefits, including the following:
Freedom and Flexibility
Carrier unlock frees you from the burden of contracts or ties to a particular network provider. You can switch from carrier to carrier as you please. Whether you're looking for a provider with the best deals, highest quality, or lowest prices, the options are inexhaustible.
It also opens up a world of phone choices for consumers. You don't have to use only the phones your carrier sells. You can import a phone, purchase discounted phones from resellers, or buy a phone that your carrier doesn't sell.
Since you have more control over who you buy your phone from, you can compare prices and select a vendor that works best for you.
Enables Resale Of Old Phones
A market research conducted by NPD Group shows that over the past two years, phone manufacturing giants like Apple and Samsung have priced their premium smartphones at around $1,000 or more. Less than 10% of people in the US are willing to spend that much on a smartphone.
As a result of the outrageous cost of smartphones, a tremendous shift in the industry has occurred, with more people becoming interested in buying used phones rather than new ones. However, carrier-locked phones have proven to be a significant hurdle in this case.
Thanks to carrier unlock, you don't have to worry about a potential buyer not using a similar carrier as you. Simply unlock the phone, and voila! It will be out of your hands in no time.
Enables Dual-SIM Functionality
Another major benefit of carrier unlock is that it enables dual-SIM functionality on devices that support this feature. Dual-SIM phones allow users to connect two different carriers at once. With this feature, you can use one carrier for calls or texts and the other for data.
This way, you get to save on cost by shopping for different voice and data plans for the best prices as well as enjoying a few other benefits, such as network outage avoidance.
Makes Traveling Internationally Hassle-Free
Locked phones prevent you from using a local SIM card when traveling overseas as they aren't compatible with other carriers. Therefore, it may force you to either enable roaming with your carrier, which racks up heavy charges on your service plan, or buy a temporary phone.
With an unlocked phone, you won't have to go through all that headache. Just find a stand at the airport selling local prepaid SIM cards, pop one of these bad boys in, and you'll be calling your loved ones back home without worrying about any unexpected charges.
Part 2. Top 5 Carrier Unlock Software Review
The following are some excellent carrier unlock software you can use to unlock your phone to any carrier:
#1. AnyUnlock
AnyUnlock is a fantastic option for anyone looking for software to unlock their iPhone. Getting rid of SIM locks using this professional carrier unlock tool is so easy that even the most technologically challenged fellow can do it.
Apart from being an iPhone carrier unlocking software, AnyUnlock also cracks screen passcodes, bypasses iCloud activation lock, removes Apple ID, and finds Apple ID email.
Pros
User-friendly interface.
Compatible with both MacOS and Windows.
Has a short waiting time- it lifts the SIM lock on your iPhone within a few minutes.
Supports all network carriers.
Doesn't need an IMEI number, so your data won't leak or be exposed.
Cons
Only removes SIM lock on an iOS device.
Requires you to jailbreak your iPhone to remove the SIM lock, which can put your device under threat.
How To Use AnyUnlock To Remove Carrier Lock
Step 1. Ensure your WiFi network is stable, then download and install AnyUnlock on your computer.

Step 2. Connect your iPhone to your PC via a USB-C cable and launch the application.
Step 3. Select "Remove SIM Lock."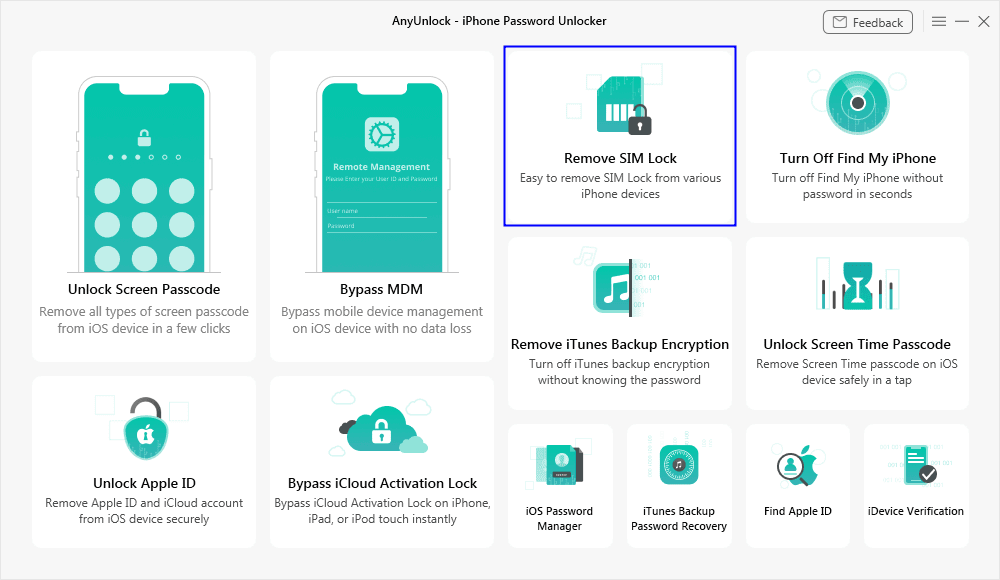 Step 4. Click the "Start Now" button, and a new screen will appear, asking you to jailbreak your device.
Step 5. Read the terms of use, check the tiny box if you agree, and click "Confirm".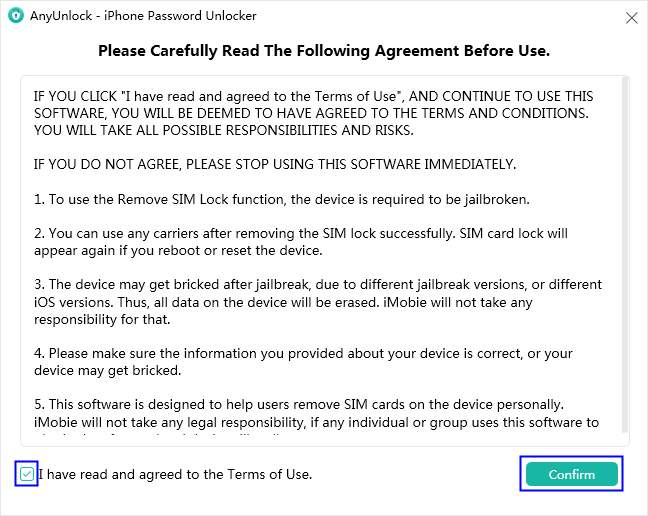 Step 6. Click on "Jailbreak Now."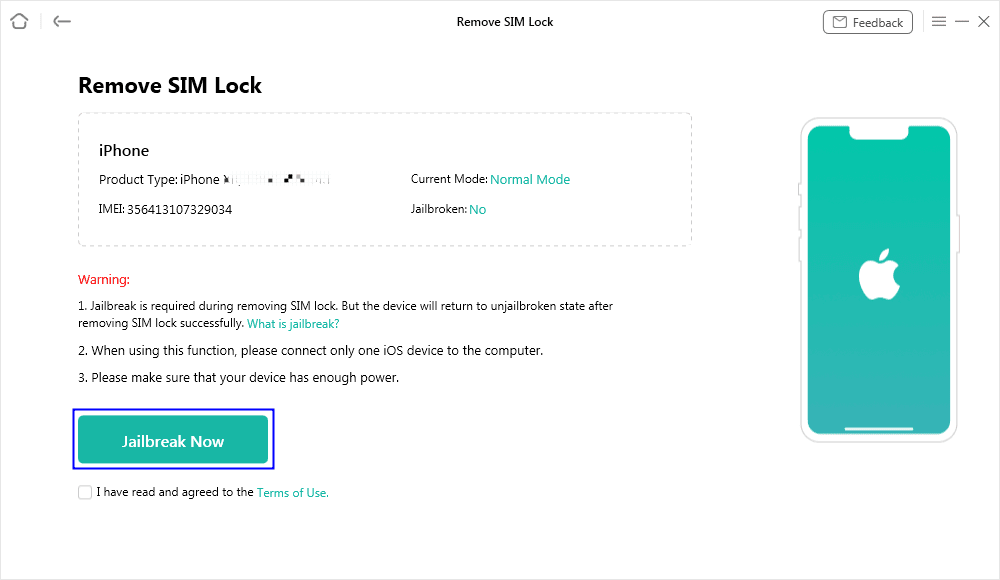 On Windows, the program will give you a jailbreak tutorial. Click on "Jailbreak Tutorial" and follow the on-screen instructions, then click "Next" to continue.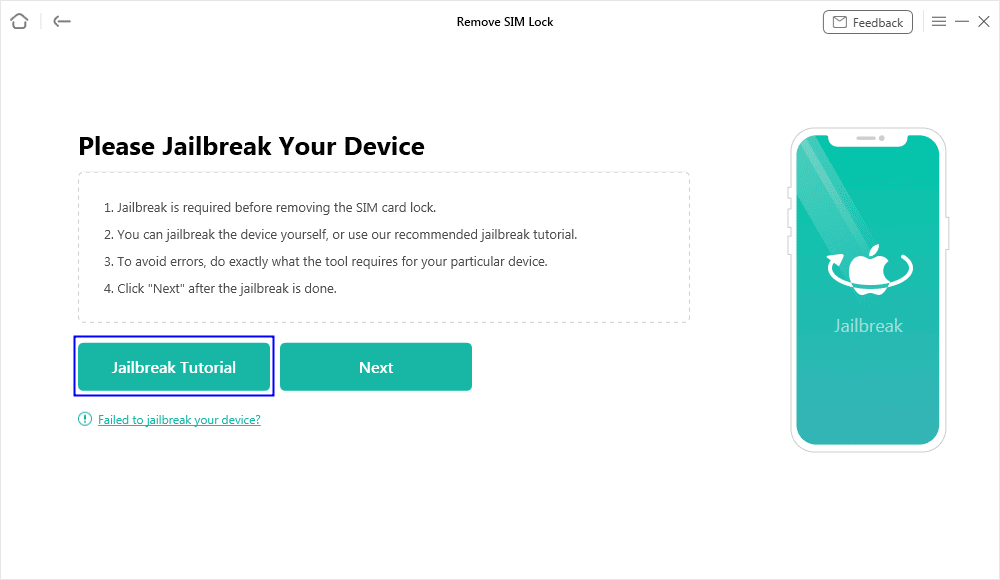 Step 7. On the new page, click "Remove Now."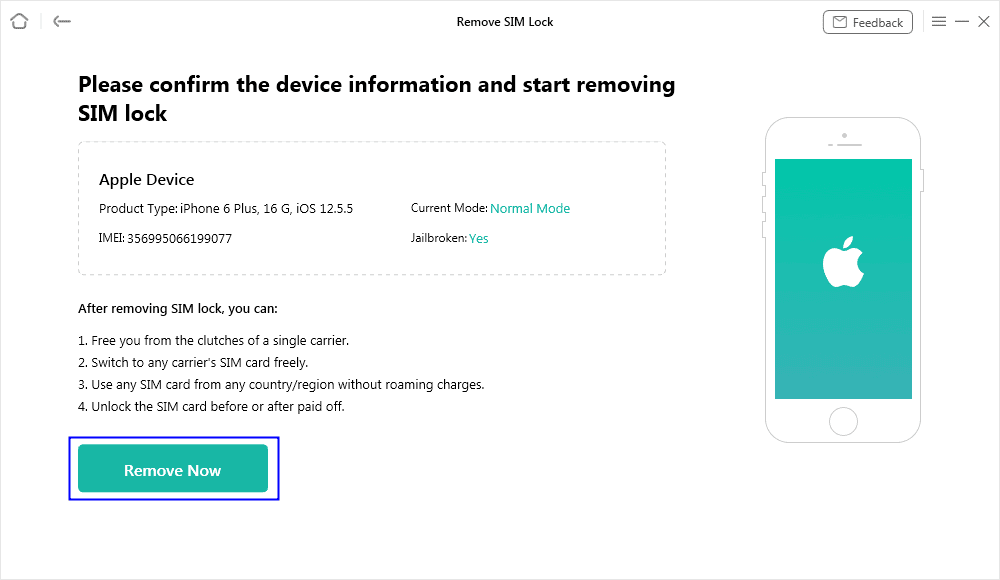 Step 8. Turn off the WiFi on your phone, then remove and re-insert your SIM card. Ensure that your devices stay connected and the application is still running while you do this.
Step 9. Click "Unlock," and when the process is complete, a message will display on the screen informing you that you've removed SIM lock successfully.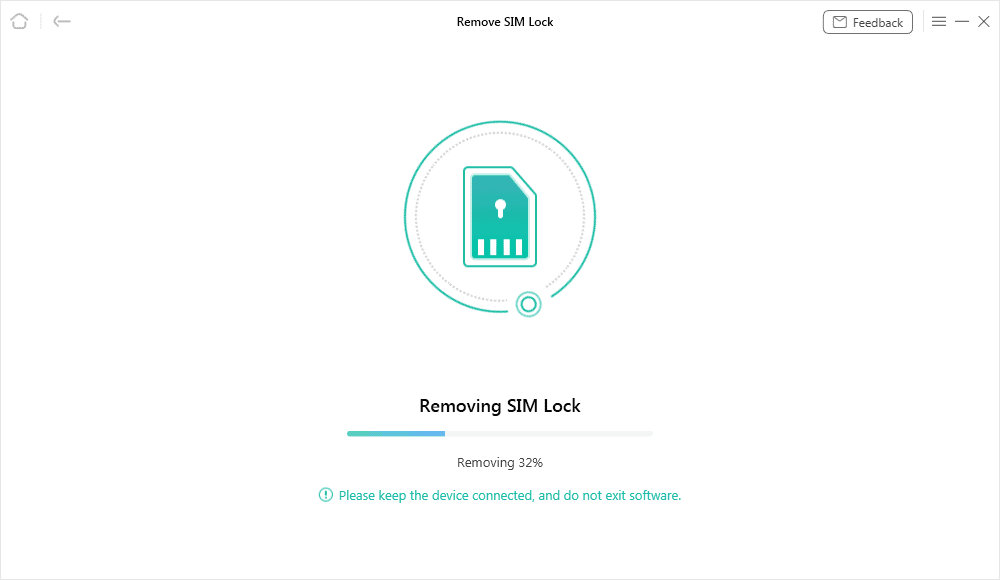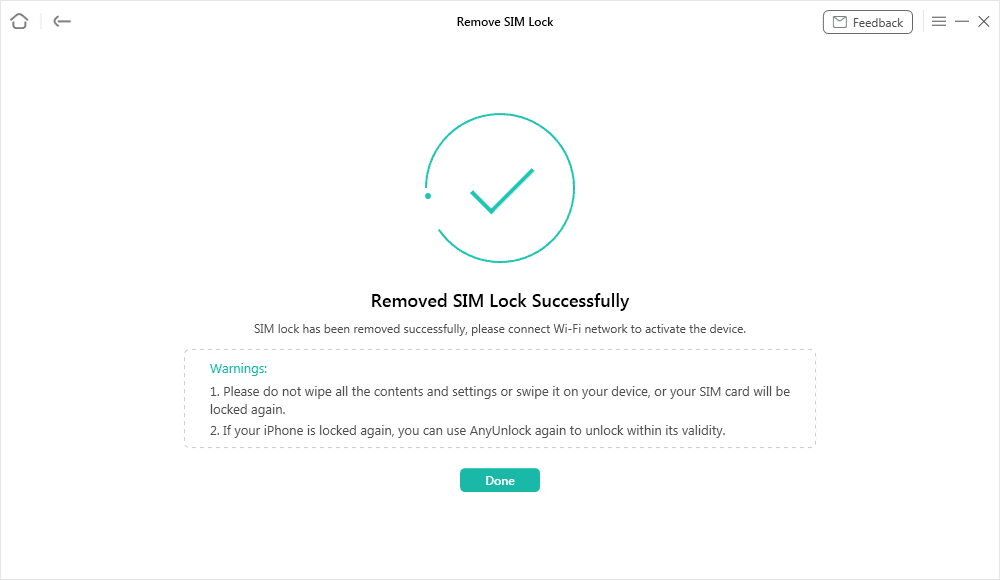 Note: AnyUnlock currently only supports devices running iOS 12 to iOS 15.
#2. Dr.fone SIM Unlock
Dr.fone SIM Unlock is another widely known Android carrier unlock software due to its compatibility with many Android devices. On top of unlocking phones, you can use it for data backup and restore, lock screen removal, and many more.
Unfortunately, Wondershare stopped developing the SIM unlock function in 2020 and axed the downloadable software with that function from their official website. Therefore, the only way to find the older version of this software is by looking for it on third-party websites.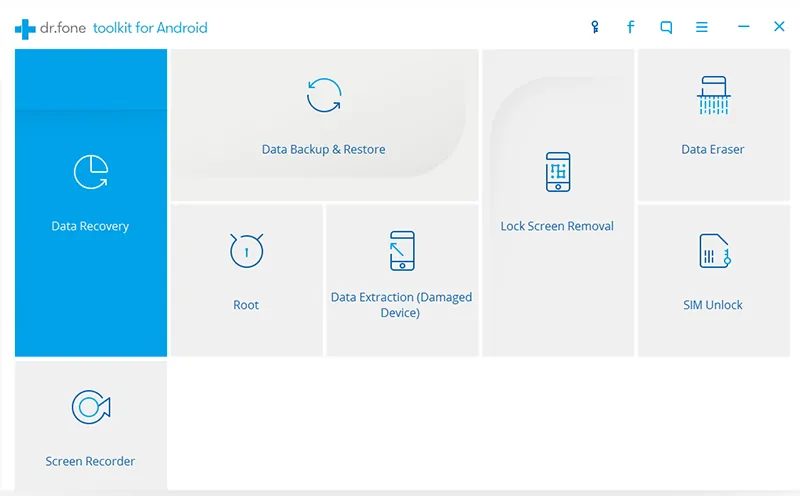 Pros
You can download the software for free.
Has an easy-to-use interface.
Supports several mobile phone brands, including Samsung, Huawei, BlackBerry, LG, and Motorola.
Cons
No more updates and maintenance from the developers.
Downloading its cracked versions from third-party websites is unsafe as they may contain viruses.
May be incompatible with the latest Android OS since they halted the developments.
#3. Universal Advance Unlocker
Universal Advance Unlocker is a Windows-compatible software designed to unlock Android devices but can also unlock some iOS devices. Once installed, it generates device-specific codes that you can use to remove carrier-imposed restrictions.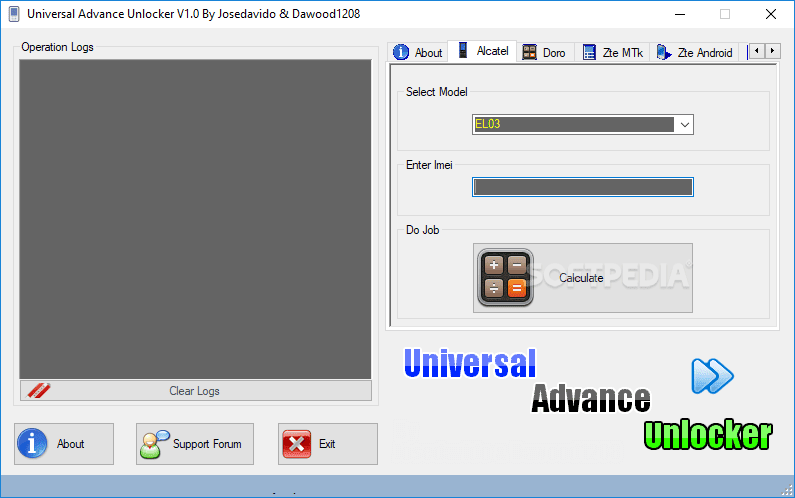 Pros
It's free to download.
Supports multiple Android phone models.
Cons
The beta version is full of bugs.
Supports old iPhone models only.
Needs your device's model and IMEI number.
#4. Universal SIMlock Remover
This program uses an advanced algorithm to unlock any Windows-based phone like Windows Mobile and Windows CE. It effectively unlocks your phone and prevents it from displaying any further signs of modification.
You can download it for free on Windows.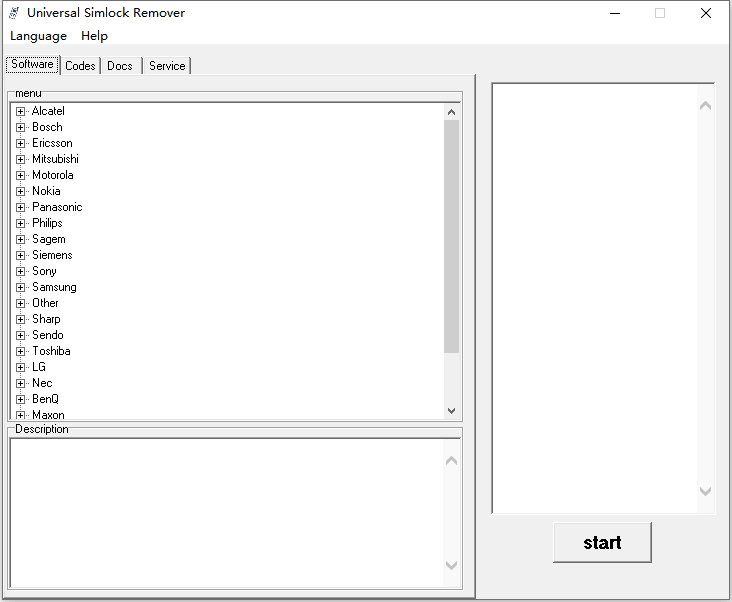 Pros
Removes SIM lock quickly.
Compatible with several phone brands.
Cons
Uses an outdated interface.
Can't work for password protected phones.
#5. Dr.fone IOS Unlock
Dr.fone iOS Unlock is another software from the talented developers at Wondershare. Besides SIM unlocking, it fixes other common carrier issues such as "SIM Not Support," "SIM Not Valid," and "No Network Serves."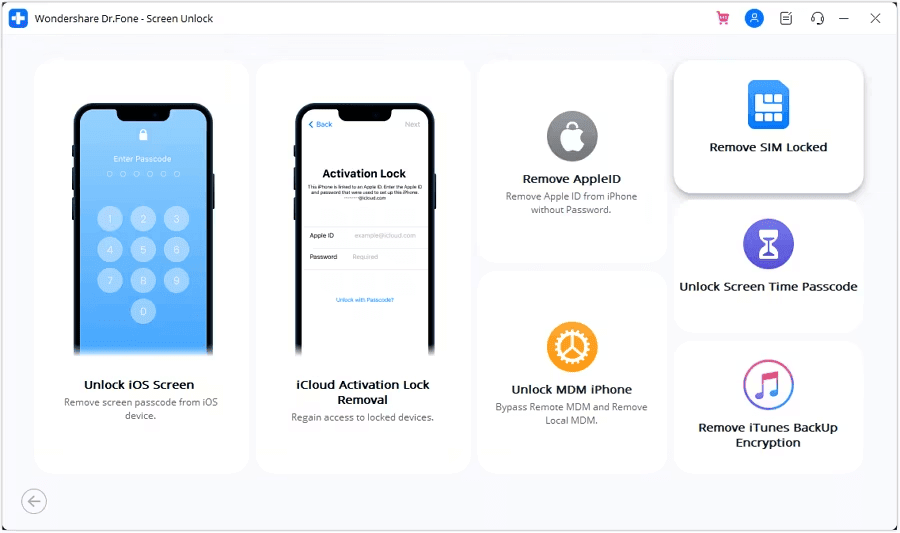 It's compatible with iPhone models from 5s to X (iPhone running between iOS 12.0 and iOS 14.8.1).
Pros
Doesn't mess with your iDevice's data.
Supports all major carriers, including Verizon, T-Mobile, and AT&T.
Cons
Requires you to jailbreak your iPhone, which could expose it to threats.
Part 3. Top 3 Carrier Unlock Apps Reviews
There are also some superb carrier unlock apps you can install on your phone, such as:
#1. GalaxSIM Unlock
This SIM unlock app is ideal for Samsung Galaxy device owners. It may be ineffective if you download it on a non-Samsung device.
You can download it for free on Google Play Store. However, for it to unlock your phone, you'll have to make an in-app purchase of $2 to $5.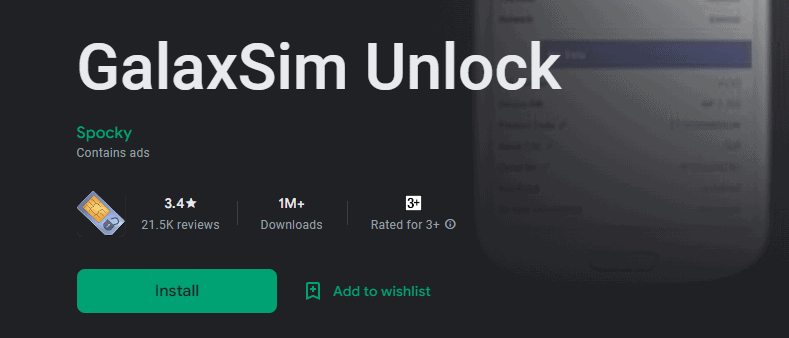 Pros
Has a user-friendly interface and updates you on the progress.
Doesn't require any unlocking codes.
Works even after a factory reset.
Cons
Only support Samsung Galaxy series of phones
Requires an in-app purchase to unlock your phone.
#2. Device SIM Unlock Phone
Device SIM Unlock phone is another Android SIM unlocking APK that can unlock a complete host of devices, including almost all Samsung models, LG, Alcatel, and Sony.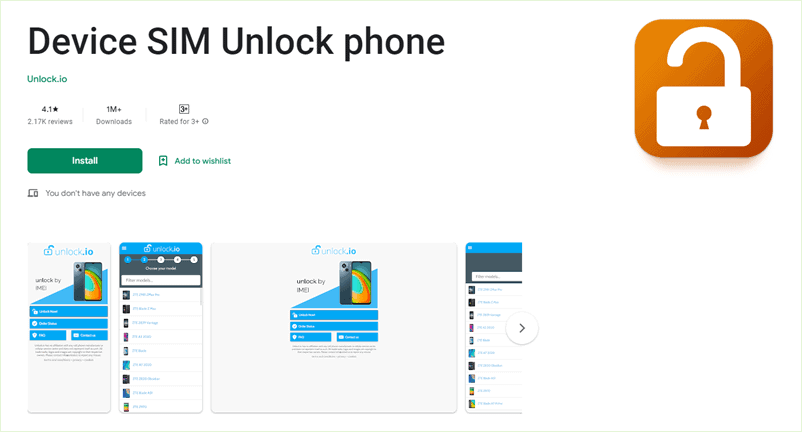 Pros
Easy to use and has quite a number of good reviews from users.
Cons
Unhappy users have reported that the app required them to pay around $30 to $65, and their devices were still not unlocked after paying.
#3. IMEI UNLOCK
IMEI UNLOCK is one of the simplest carrier unlock apps available. As its name suggests, it unlocks your phone with IMEI number.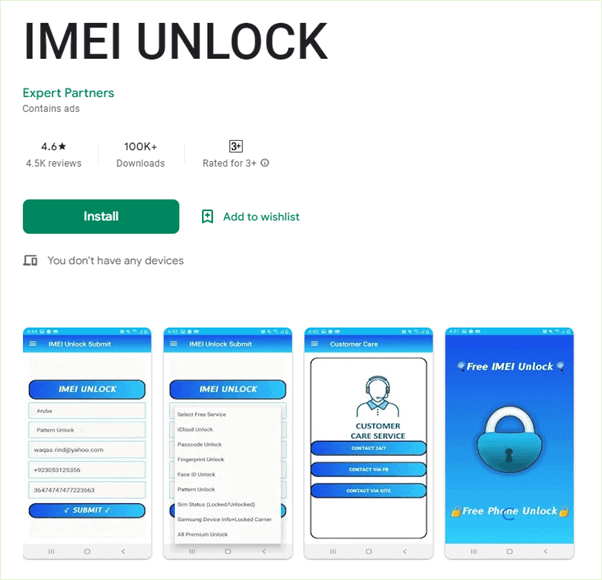 Pros
Easy to use.
Compatible with multiple phone brands.
Cons
Doesn't guarantee compatibility with all carriers worldwide.
Claims its unlocking services are free, yet asks for your debit card number when you select a service.
Part 4. Top 3 Online Carrier Unlock Software Reviews
If you don't have space on your computer or phone to install carrier unlock software, you can use the following online versions:
#1. DirectUnlocks

DirectUnlocks is an online phone unlocking tool compatible with multiple phone brands and carriers. It offers an official, legal, and permanent phone unlocking service confirmed by the phone's IMEI number, allowing users to easily, securely, and quickly unlock their phones.
Pros
The most reliable online software to phone to any network
Takes less than 24 hours to unlock most phones (Samsungs take just 6 hours).
Has live order tracking and a devoted customer service team.
Permanently unlocks your phone without affecting your warranty by whitelisting its IMEI in your manufacturer's database.
SIM unlocking is entirely remote. You'll receive iPhone unlocks 'Over-The-Air' if you're connected to a WiFi network, while Samsung unlocks are sent via a code that you type into your phone.
#2. DoctorSIM
This is an easy-to-use and secure online SIM unlock service used by a lot of people worldwide. DoctorSIM provides a code via email, which you enter on your phone, and it will be unlocked.
Aside from SIM unlocking, it offers many other services like phone finder and blacklist checker.
Pros
Money back guarantee if it doesn't unlock your phone.
Provides fast services.
Affordable prices for SIM unlocking services.
Cons
Takes so much time to unlock your phone.
Fails to unlock your phone sometimes.
#3. SIMUnlockPro
SIMUnlockPro is an affordable SIM unlock service that works for almost all phone brands. It's easy to use, and with just a few steps, you'll be able to unlock your phone using an IMEI code or remotely with one of its professional decoding tools.
Pros
Permanently unlocks several cell phone brands and is compatible with a wide range of carrier networks.
Supports a variety of OS (Android 12, 11, and older) and iOS versions ( iOS 17, 16, 15).
Can update your phone to the latest OS or iOS version after unlocking because it's factory unlocked.
Guaranteed money back if it can't unlock your phone.
#4. FreeUnlocks
FreeUnlocks is a paid carrier unlock service, but you can get it for free using TrialPay. It requires your phone and carrier information along with your IMEI number to unlock your phone. After submitting them, it sends you a code and instructions via email.
Furthermore, since it's online software, you don't need to download anything on your phone or computer, so you save storage space and prevent malware. The service is also completely legal and poses no threats to your phone.
Pros
Receiving the unlock code takes a few minutes.
Unlocks most major phone brands, including Apple, Huawei, Samsung, HTC, Blackberry, Sony, and Nokia.
Offers a full refund upon video proof that the code doesn't work.
Cons
The unlocking process requires additional time for different types of phones.
Doesn't unlock all phone brands.
Final Thoughts
Carrier unlock software enables you to easily unlock your phone and enjoy the perks of a multi-network device. It doesn't just save you money, but it also gives you the freedom and flexibility to change carriers whenever you want.
You can unlock your phone using any SIM unlock software we've looked at above. However, keep in mind that some of these tools might unlock your phone temporarily, while others will work permanently. So, be careful when choosing among them.
You May Like