Last updated on

March 1, 2022

by Darren
You may get a Chatr phone that is locked. If you are in that situation, you are not alone. You may opt to return the phone to your retailer, but you can also unlock it from home.
This post seeks to help you solve this problem. We have details on what to do before you unlock the Chatr phone, how to unlock it, and answers to frequently asked questions.
Read on to find out more.
Part 1. Things to Do Before Unlocking Chatr Phone
Before you unlock Chatr phone, there are two specific tasks you need to complete. These tasks are;
1.1 Obtain Your Chatr Phone's IMEI Number
You can access the number from the Settings app. Go to General, then About, and scroll down on the app. As you scroll, you should see the IMEI number.
You can also obtain it by dialing *#06#
1.2 Check Whether the Chatr Phone is Blacklisted
If your Chatr phone is blacklisted (reported stolen or lost), nobody can unlock it.
You must check the blacklist status to avoid wasting time and money. The only way to check is by using an IMEI checker.
You can use WipeLock IMEI Checker, this checker also offers other details such as the warranty status and your phone's country of registration. WipeLock provides a 100% accurate report; hence you can trust the tool.
If your Chatr phone is not blacklisted, you can proceed to unlock it.
Part 2. How to Unlock Chatr Phone?
There are two ways in which you can unlock your Chatr phone. These ways are;
2.1 Unlock Chatr Phone for free
You don't need to use any service for this method, and all you need is an unlock code.
If you bought your Chatr phone after December 1, 2017, it should be unlocked or have an unlock code sticker. Usually, the sticker is on the box.
If you have the Chatr phone unlock code, you can unlock the Chatr phone by entering the unlock code into the device.
How to Unlock Chatr Phone for Free
However, sometimes the phone may not be unlocked or have a sticker. If this is the case, you can follow the following steps to unlock your phone for free with IMEI:
Step 1. Get your 15 digit IMEI code by dialing *#06#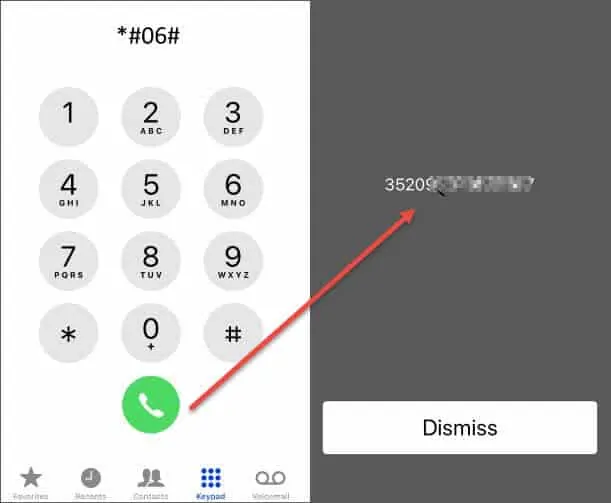 Step 2. Once you obtain the code, present it to your retailer, and the retailer can get the unlock code for you.
Step 3. Insert another carrier's SIM card, and the Chatr phone should prompt you to fill in the unlock code.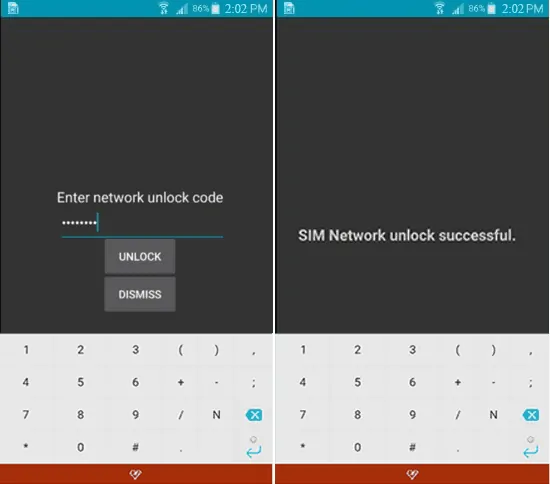 Step 4. Enter the Chatr phone unlock code
Cons of This Method
Despite the method being free, it has some cons. These include;
Entering an incorrect code too many times may permanently lock the phone. To unlock a permanently locked phone, you need to contact the Chatr phone's manufacturer for assistance. Therefore, ensure you enter the unlock code carefully.
It takes a long period to unlock the Chatr phone. Sometimes it may take up to 15 days to unlock the device.
If you don't have the unlock sticker, you need to go to your retailer to get your phone's unlock code. It may be hectic to visit your retailer, especially if the retailer is far from your home.
2.2 Use a Chatr Phone Unlock Service
Unlocking your Chatr phone is straightforward if you use a service. A good tool you can is DirectUnlocks.

DirectUnlocks is a site that is effective in unlocking Chatr phones. It offers a smooth and straightforward to learn the process.
Features
The app offers quality service. You can credit the excellent service to the following salient features;
Has trained professionals facilitating remote lock removal. The trained professionals offer efficacy; hence, you can trust that your phone is in able hands.
The tool can unlock your Chatr within 24 hours. There is no delay, and if you have a Samsung, the professionals can unlock your phone within 6 hours.
You can trace the unlock progress easily
Can also remove iCloud Activation locks
Supports many networks from different countries
How to Unlock Chatr Phone
As stated above, the first step is to get your IMEI number, and you can obtain it using the steps mentioned above.
Step 1. Once you have the number, access the DirectUnlocks Unlock Your Phone page.
Step 2. Please select the appropriate option and enter an IMEI number into the provided box.
Step 3. The last step is to submit your order. The site will show you an overview of your order and prompt you to enter your payment details. Once you pay, the trained professionals start working on your Chatr phone.
Within 24 hours, DirectUnlocks sends you a confirmation message, and your phone will be unlocked.
Part 3. Common FAQs About Chatr Phone Unlock
There are some frequently asked questions that many people ask concerning unlocking a Chatr phone. In this guide, we will answer some of these questions.
Can you use an unlocked Chatr device anywhere in the world?
Yes, you can use the device. All you need to do is ensure that there is service in the area on the network you are using on your phone.
Can you unlock a Chatr mobile void your device's warranty?
There is no reason for your Chatr phone to be voided because you unlocked it.
Does unlocking affect how my device functions?
It can only affect how your device functions if you use another carrier's sim card.
It alters how setting features function because when you unlock the Chatr phone, you configure the settings to the chatr network.
Which devices are compatible with the Chatr network?
Before you unlock your device, ensure it is compatible with the Chatr network. Please note that Chatr's network availability varies by frequency.
Some phones support many frequencies; therefore, they can access more wireless coverage.
Conclusion
If you have an unlocked Chatr phone, you can unlock using different methods. You can do it for free, but the technique has a lot of drawbacks.
The most recommendable way is using the DirectUnlocks service. It is efficient, and the tool uses professionals to help you. The method doesn't have the same drawbacks as the first method.
Please also take note of the answers to some of the questions people have about unlocking a Chatr phone.