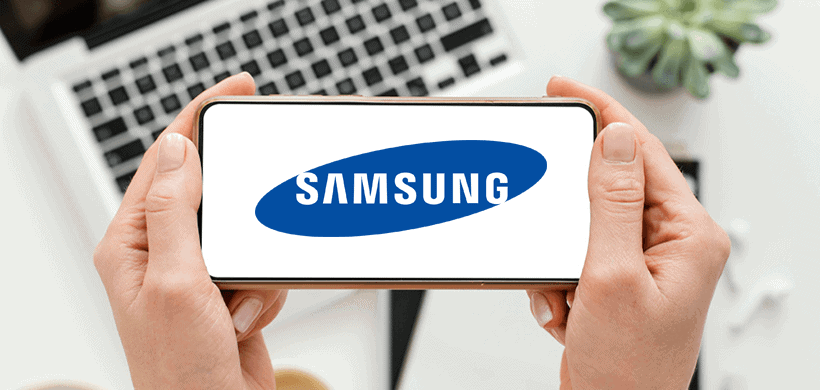 Last updated on

September 14, 2023

by Darren
Have you found yourself trying to unlock your Samsung smartphone from whichever carrier you have a data plan with?
If so, you've probably ended up with a long list of ways to deal with this problem such as installing software on the device or, more preferably, using specialized tools.
The part that most people in this situation struggle with is finding the right Samsung network unlock tools to use. Given that there are risks to most of these tools, it's important that you take the time to vigorously research them.
To save you the hassle, we've assembled a list of the 3 top network unlock tools along with everything you need to know when using them.
Part 1. Troubleshooting Issues on Locked Samsung
In some situations, users encounter issues before even attempting to unlock their locked Samsung phone. Although uncommon, if any of the problems outlined below apply to your device, you may need to take steps before continuing to the tools in this article.
Phone has been put on a blacklist.
When a phone is lost, stolen, or reported as being associated with fraudulent activity, it is put on a blacklist. Getting it removed from this list is tedious but can be done in a few ways, one of which is calling up the carrier and asking them to remove it.
Phone has physical damage.
This is one of the more common problems but rarely is the damage so bad that you'll be unable to unlock your phone. However, if the screen has extensive cracking or the casing is damaged (resulting in the SIM tray being stuck), your best bet is to visit one of your carrier's stores or a specialist repair store.
Phone has been locked to a single carrier.
Believe it or not, this is an issue that almost every phone owner has to deal with. Thankfully it's extremely easy to solve and we'll be showing you some of the Samsung network unlock tools that'll help you do so in the next section.
Phone is incompatible with a different carrier.
Even if you take steps to unlock your phone, it might be the case that your phone isn't compatible with the type of network that the carrier you're moving to has. For phone's initialized on a GSM network, you won't be able to connect to a carrier using a CDMA network. The only solution is to find a carrier using the same type of network that you're currently on or purchase a new phone.
SIM's PIN/PUK code is lost.
User error can't be disregarded either. Many issues are a result of technical problems but just as many are because of the user's mistake. Losing the SIM card's PIN/PUK code is one example of this, and thankfully all it takes is calling your carrier and asking to be sent another code.
Some issues are harder to tackle than others but what's important is that there are solutions, and after applying one of those solutions to your issue you'll be able to proceed with finding an effective Samsung network unlock tool.
Part 2. Top 3 Samsung Network Unlock Tools
Now onto the important part – the top tools that'll help you unlock your Samsung phone from the network. We've narrowed it down to 3 tools, each of which will result in your phone being unlocked.
Note:
Before using any of the following tools, you need to make sure your phone is not blacklisted.
The only way to check the blacklist status is to use an IMEI checker.
If the blacklist status is Clean, then the following tools can work for you.
1. DirectUnlocks
Starting us off is DirectUnlocks, a familiar name in the network unlocking industry. Known for being effective, DirectUnlocks offers a quick and effortless service that overcomes a lot of limitations that come with typical unlocking solutions.
Provides network unlocking services for both iPhones and Android phones
Suitable for unlocking Samsung phones from any carrier
Impressively faster than unlocking a phone with a carrier request
This unlocking service is available to users in any country
Unlocks your Samsung phone without voiding your warranty or contract
The best part of using DirectUnlocks is that you'll only be waiting for your phone to get unlocked for a maximum of 6 hours but in most cases, it's just a few hours. If you asked your carrier for assistance, it often takes weeks and sometimes there are issues that cause delay. For a quicker unlock, here's what you need to do:
Step 0: Check the blacklist status of your phone with a reliable IMEI checker to ensure it's not blacklisted.
Step #1 – Get your Samsung phone's IMEI number. You can do this by going into the Settings app or by dialling *#06# to prompt the number on your screen.
Step #2 – Next, open up DirectUnlocks' Samsung phone unlocking tool. Use the dropdown menus to select your country and the network that your phone is locked to, then enter the phone's IMEI number.
Step #3 – Click Unlock For Any SIM Card then complete the payment process by entering your information and choosing the payment method that you want to use.
Step #4 – Once your payment is received and the order has been accepted, you will receive a text and email to confirm that your phone has been unlocked.
There are no comparable services which offer a carrier unlocking service that delivers as quickly as DirectUnlocks. If you're looking to deal with this issue swiftly then this is the service you're looking for.
2. SIMUnlockPro
Another Samsung network unlock tool that offers a service similar to DirectUnlocks is SIMUnlockPro. There aren't any significant differences between the two other than the pricing, so we'll jump straight into showing you how it works.
Step 0: Check the blacklist status of your phone with a reliable IMEI checker to ensure the blacklist status is 'Clean'.
Step #1 – Head over to SIMUnlockPro's Samsung network unlock page.
Step #2 – Using the provided form, choose your phone's model and the network that it is locked to using the dropdown menus.
Step #3 – Enter the device's IMEI number then click on Unlock Now to continue
Step #4 – Complete the instructions that appear on the following page.
Step #5 – After submitting your request, you will receive an email notifying you that the phone can be unlocked along with an unlock code.
Step #6 – Use the instructions attached to the code to enter the code into your device and unlock your phone.
After entering the code you'll have successfully unlocked it and be able to connect to any carrier you want. One downside of SIMUnlockPro is that a handful of networks aren't supported although most of the popular carriers are.
You may like: Carrier Unlock Software Free Download & Review
3. Via Carrier
The final Samsung network unlock tool you might consider is the one offered by your carrier. It'll be no surprise that every carrier's unlocking tools work differently, so we can't give you exact steps to follow. That being said, they generally follow a similar process to the one below.
Step 0: Check the blacklist status with a reliable IMEI checker to ensure it's not blacklisted.
Step #1 – Contact your carrier either via live chat, email, or calling their support number.
Step #2 – Explain that you want to request a network unlock and if necessary, provide your account and personal information to confirm that you are the account holder.
Step #3 – After they confirm this, they will check if you are eligible for an unlock and submit the request.
Step #4 – If the unlock request was accepted, you will have to wait up to 10 working days to receive an unlock code.
Step #5 – Use the unlock code and the carrier's instructions to complete the unlock process.
It's common practice for carriers to offer this unlocking tool for free as long as you meet their criteria, but there are multiple disadvantages worth keeping in mind.
Cons
Carrier's take significantly longer to send the unlock code
If you are stuck in a contract the carrier will not unlock your phone
If the unlock code doesn't work, you will need to submit another request and wait
Sometimes there are hidden additional fees
You may like: How to Get an 8-digit Network Unlock Code for Samsung?
Part 3. How to Enter the Unlock Code
Regardless of which of the above Samsung network unlock code tools you decide to use, you'll need to know how to enter your unlock code. This is a tricky process so to help you out, here's how to enter the code on a Samsung phone.
Step #1 – Turn off your Samsung smartphone.
Step #2 – Remove the SIM card and enter the SIM card from a different carrier.
Step #3 – Turn your phone back on.
Step #4 – After the phone has loaded wait for it to prompt you.
Step #5 – Type the unlock code into the phone and tap Unlock.
If the code was correct and accepted by the network, you should see a message telling you that your phone is unlocked. That's all you have to do!
You may like: How to Unlock Samsung Phone to Any Network?
Conclusion
Finding a tool that'll unlock your Samsung phone isn't difficult – the hard part is finding a tool that's actually effective and won't be a complete waste of your time. Each of the tools above are great for unlocking your phone and will get the job done. If time isn't a concern then you might be inclined to go to your carrier but if you want to take care of this situation as quickly as possible, DirectUnlocks is the fastest way to unlock your Samsung phone.