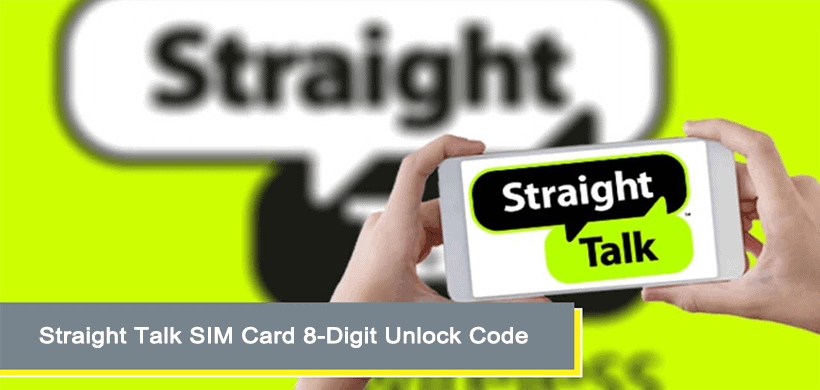 Last updated on

September 3, 2022

by Darren
The budget plans and line-up of affordable phones already make Straight Talk a popular option, but another driving factor is their wide coverage.
Straight Talk's partnership with the big names ensures that you will never lack connection, even though they do not have their towers.
However, it still has weaknesses that would make someone want to switch to another carrier. That means they would have to unlock their phones to support other carriers.
In this article will show you how to get the StraightTalk SIM card 8-digit unlock code.
Part 1. Straight Talk SIM Card PUK Code
If you're reading this section, then your Straight Talk SIM card is probably locked, and you are looking at an "Enter PUK code" message on your screen. Let us understand what PUK code is and how to find.
1. What is the PUK code?
The Personal Unblocking Key (PUK) or Personal Unblocking code (PUC) is a unique eight-digit number you use to unblock your SIM card.
Most SIM cards allow three unlock attempts before getting blocked, and when you exhaust all three attempts, you will need the PUK code to unblock it.
PUK will unlock your SIM card, but it has limited attempts. In most cases, you only get ten chances to enter the correct PUK code, after which the SIM card is permanently blocked.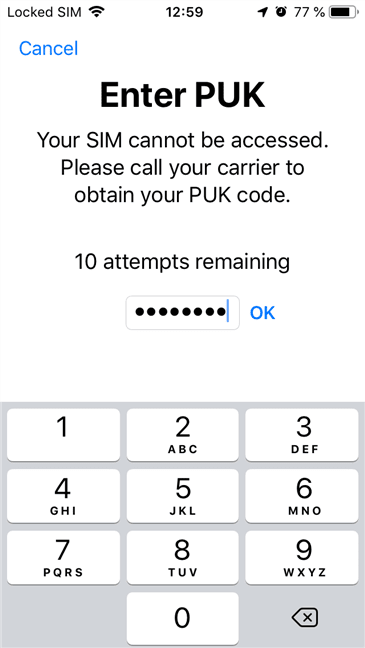 PUK codes are SIM card specific, meaning you can't use the PUK code of another SIM card (even if they are of the same carrier) to unblock your SIM card.
Although PUK codes are mostly used to unblock SIM cards, they can also be used occasionally to switch supported carriers without changing your phone number.
1.2 Where to Find Straight Talk SIM Card's PUK Code?
There are several options you can use to find your Straight Talk sim card. You might even see online services that claim they can send you the code for a small fee.
For security reasons, however, your best options are:
1.2.1 Checking Your Sim Card Packaging
Since PUK codes are SIM card specific, they can only be provided by the network providers that sold you the SIM card.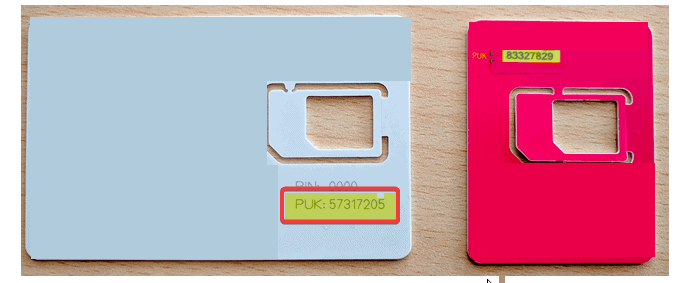 Most PUK codes are always included in your SIM card's packaging. If you look closely, you will find the PUK code either printed on the card or in the documents that come with the card.
1.2.2 Retrieving the PUK Code from Straight Talk Account
Most carriers offer online accounts for their clients these days. In most cases, the profile section of the account will provide you with almost all the details you will need.
To check your PUK code from your Straight Talk account;
Step 1: Access the Straight Talk account website.
Step 2: Login using your number.
Step 3: Locate Lost and found under the profile section. You should see the option to find your PUK code.
1.2.3 Through Straight Talk Customer Service
Your carrier knows your PUK code because they made the SIM card. You can call them over the phone and request them to provide the code. Customer support may request you prove your identity before they give you the code.
You can contact Straight Talks customer service at 1-877-430-CELL (2355) any time from 8 am to 11:45 pm.
Now that you have the PUK code, you can successfully unblock your SIM card and set a new unlock pin. Remember, you only get ten chances to enter the correct PUK code.
Part 2. Straight Talk Network Unlock Code
Different network providers have different methods of unlocking their phones to support other networks. Verizon automatically unlocks their phones 60 days after purchase, SoftBank provides an online unlock option, etc.
In the same way, Straight Talk provides you with a network unlock code that you can use to unlock your phone, but exactly is a network unlock code?
2.1 What is Network Unlock Code (NUC)?
A Network Unlock Code, aka Network Control Key (NCK), aka Network Unlock PIN (NUP), is a string of digits that the phone requests before it can support SIM cards from other network carriers.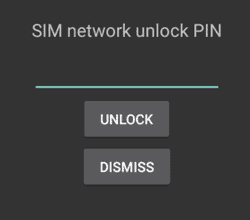 Network Unlock Codes can only be provided by the network carrier your phone is currently locked to. Most network carriers will only provide this code when you meet their unlock request policies or on special occasions.
2.2 Straight Talk Unlock Requirements
Network carriers will approve your network unlock request only if you meet all their unlock requirements. These requirements vary from carrier to carrier.
For Straight Talk, the following are the requirements you must meet before they approve your unlock request.
Your Straight Talk phone must be in working condition.
The phone must have been in use on Straight Talk for 12 consecutive months
You must have redeemed services for not less than 12 months.
Your phone has not been flagged as lost, stolen, or involved in fraud.
Your phone number has not been ported or recycled.
Your phone was launched not earlier than February 2014 or activated not earlier than February 2015.
Your unlock request must be submitted when your phone is active or 60 days after service expires.
Straight Talk's Special Support for Military Personnel
For the guys in the military expecting to deploy outside Straight Talk's coverage, you do not have to meet all the requirements mentioned above.
Straight Talk will instantly send your network unlock code as long as can you can provide proof of deployment and your phone is not on the blacklist.
2.3 How to Obtain Straight Talk's Network Unlock Code.
The best way to obtain any network unlock code is by contacting the phone's network carrier. Obviously, there are third-party solutions you can employ, but only a handle of them can be trusted.
With that in mind, you can obtain Straight Talk's network unlock code through:
2.3.1 Contacting Straight Talk
If you meet all Straight Talk unlock requirements, you can also contact them and request that they send you the network unlock code. Straight Talk customer agents are available to help anytime from 8 am to 11.45 pm, any day of the week.
The agents will confirm if you meet all the policies, then you will be provided with the correct code to unlock your phone. You can reach them at 1-877-430-CELL (2355).
Straight Talk's network unlock code is just one phone call away!
2.3.2 Unlock Service – DirectUnlocks

Remember when I said you could only trust a handful of third-party unlock services? DirectUnlocks is one of them. When you don't meet all the above requirements and you are not in the military either, DirectUnlocks will come to your rescue.
DirectUnlocks unlocks all carrier networks in 3 simple steps: provide your phone's IMEI, pay for the order and let them do the rest.
How to Unlock Straight Talk Phones Using DirectUnlocks
Unlocking your phone using DirectUnlocks is really easy. Unlike the official Straight Talk procedure, the only requirement is your IMEI.
To unlock your phone using DirectUnlocks;
Step 1: Retrieve and note down your phone's IMEI number. The simplest way to do this is by dialing *#06#.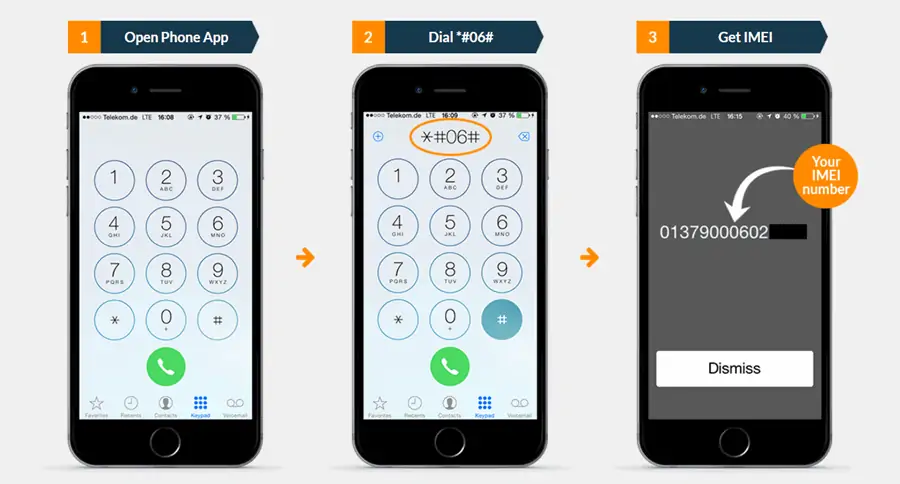 Step 2: Head over to the DirectUnlocks website.
Step 3: Enter your phone's IMEI number, select your phone brand, then click Unlock your Straight Talk phone.
Step 4: Complete the payment process, then wait for your order to be processed.
2.4 After Receiving the Network Unlock Code
The stressful part is always getting the unlock request approved. If success and you have the network unlock code, the only thing left is to use the code.
Step 1: Switch off your phone and insert your new SIM card.
Step 2: Switch it on, then wait for the prompt to enter the network unlock code you were given.
Step 3: Enter the code, then hit unlock.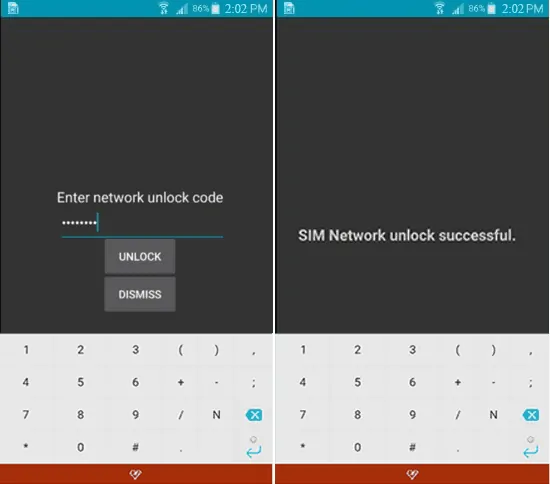 That is all. Your phone is officially unlocked and can support any network. You can confirm by making calls or sending a text. Contact Straight Talk if you run into more issues.
Final Words
Straight Talk has a bit of everything for everyone, making it one of the best options for people looking for good coverage at an affordable price. However, that doesn't mean there are no better options.
If you wish to switch to other carriers, you now know how to reach Straight Talk and what they expect of you before they unlock your phone. You also know the second-best option to use when you don't meet all Straight Talk's requirements.
Feel free to use the comments section below if you have any questions or if the solutions discussed above were useful. Enjoy your freedom!