Last updated on

August 11, 2021

by Darren
Altering how your smartphone connects to the carrier might seem scary but in reality, it's a normal activity that brings a lot of benefits.
One tool that you can use to do this is Turbo SIM, a special device that is designed for modifying a smartphone's SIM card connectivity.
People new to this concept have had a lot of questions about the device and whether it's safe, if it actually works, and if the pros outweigh the cons.
In this article, we'll be reviewing Turbo SIM to answer all of these questions and help you make a decision on whether or not to use it.
Part 1. Turbo SIM Review
In the first section of this review, we'll be focusing on Turbo SIM specifically, as well as introducing you to the method behind using it.
1. What is Turbo SIM?
Turbo SIM is an iPhone unlock chip that you insert into your smartphone alongside your SIM card which removes any carrier locks. This means that when you have this device inserted, you'll be able to connect your smartphone to any other carrier network even if a carrier lock is active.
Turbo SIM currently only works with smartphones that are on a GSM network. Therefore, if your phone is on a CDMA network, you won't be able to take advantage of this technology.
Major GSM & CDMA Carriers
GSM Carriers
CDMA Carriers
US

Verizon Wireless
U.S. Cellular
Sprint

UK
All networks in UK are GSM
/
CA

Rogers
Videotron Mobile
Ice Wireless
2. How Does Turbo SIM Work?
Turbo SIM falls into the category of hardware unlocks, as opposed to software unlocks. In other words, technically you will be altering your smartphone's hardware in order to bypass the carrier lock which in the eyes of many professionals can be risky.
How does it work?
You insert the Turbo SIM device into your SIM card tray as instructed and once the device activates, your smartphone will operate as though there is not an active carrier lock.
It's relatively straightforward compared to other hardware unlock methods (especially considering that you don't have to open up your device and modify the hardware yourself) although that doesn't mean there are no risks associated with it.
3. Our Review After Using Turbo SIM
The next focus in your decision should be the pros and cons of using Turbo SIM. It's important to weigh these as you see fit so that you can decide whether or not you'll greatly benefit from installing this device.
Pros
Very cheap (Avg. $18) in comparison to other carrier unlock solutions
Effective at removing carrier locks and letting you connect to other GSM networks
Unlike the majority of hardware unlocks, Turbo SIM doesn't void your warranty
This device is compatible with all iPhone models and iOS versions
Cons
Turbo SIM is only suitable for iPhone carrier unlock, not Android smartphones
Every iOS version requires a new Turbo SIM device, so you will have to rebuy it if you want to update iOS
Using this device increases your iPhones power usage, so you will need to charge your iPhone more frequently
There are a lot of scammers who sell these devices and finding a legit vendor can be hard
4. How to Use Turbo SIM
If you decide that you want to use a Turbo SIM device then the next step to do is order one. After you've got your hands on one of these, go ahead and follow the steps below to proceed.
Step 1. First, power off your iPhone by holding the Side button and swiping the slider.
Step 2. Once your iPhone is completely off, use a pin to remove the SIM card tray.
Step 3. Take out the SIM card, insert the Turbo SIM device, and put your SIM card on top of it.

Step 4. Insert the SIM card tray again and turn your iPhone back on.
That's all there is to it. It really is as simple as inserting a new SIM card would be which is why the Turbo SIM is such a popular unlocking method even though there are various negatives which we highlighted above.
Part 2. Turbo SIM Alternatives
In this next section, we'll be looking at an alternative option to Turbo SIM. If you don't want to take the risks or deal with the cons, consider this option instead.

Time and time again we recommend DirectUnlocks for unlocking a phone and we do so for good reason: it's an incredibly effective solution. DirectUnlocks is a service that works for pretty much any phone on any network, and it's undoubtedly the most effective service on the market.
Some notable features that it has to offer include:
Your phone will be permanently unlocked even if you perform a factory reset or start a new contract
DirectUnlocks can unlock any phone model
Unlike Turbo SIM, this service would affect your phone's power consumption or performance
DirectUnlocks supports phones regardless of if they are connected to a GSM or CDMA carrier
Supports unlocking hundreds of networks from countries all over the world
Pricing starts at just $28 with all orders being delivered within 24 hours!
Here is how you can use DirectUnlocks to unlock your phone:
Step 1. Visit the official DirectUnlocks network unlock page. Select the carrier your phone is locked to and click Unlock Now.
Step 3. Enter and submit the IMEI number of your phone.
You can find the IMEI number by dialing *#06#.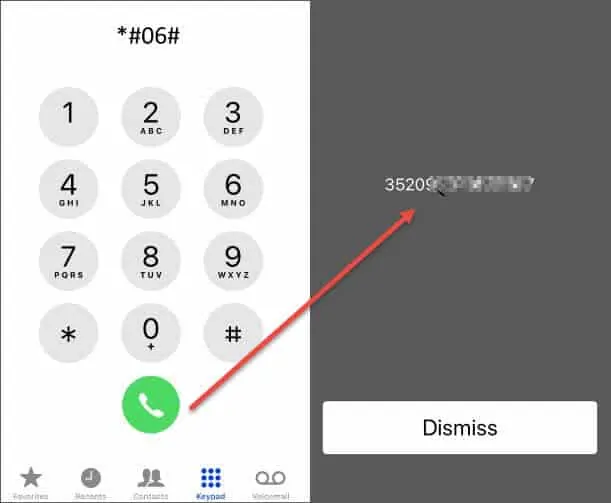 Step 4. Finally, finish the payment. The team of experts will start to unlock your phone.
You won't find a better option out there. DirectUnlocks has a professional team that knows exactly what needs to be done, how to do it, and most importantly, how to do it as quickly as possible so that you can use your iPhone on the network you want to. While you do have to pay for this service, it's worth it.
Part 3. FAQs About Turbo SIM
Before we wrap up this Turbo SIM review, this final section will be covering some of the frequently asked questions that we see users asking about the device.
Are all Turbo SIMs compatible with my iPhone model?
This is not the case. There are different types of Turbo SIMs available depending on your iPhone model as well as the iOS version that you have installed. Be sure to do your research and make sure you are buying the right device before purchasing anything.
How do I update iOS with Turbo SIM installed?
The only option you have is to buy a newer Turbo SIM. After you update your iPhone's iOS version, the current device will no longer be compatible and therefore your carrier lock will return.
Once you insert a Turbo SIM which is compatible with the newer iOS, the carrier lock will be disabled again.
Which is better, a factory unlock or using Turbo SIM?
This is a matter of opinion. In some cases, a factory unlock is ideal, such as if you don't want to risk damaging your SIM card.
Do you have a question for us that hasn't been answered above? Feel free to leave a comment below and we'll do our best to answer it for you!
Conclusion
Overall, Turbo SIM can be an effective tool for bypassing your carrier lock but it's also true that there are a handful of risks and downsides that come with it. For one, it will only work if you're on a GSM network (CDMA networks are not compatible).
What stands out more is that if you want to keep your iPhone up-to-date with the latest features, you'll need to keep buying new Turbo SIMs. That's why a more permanent solution, like the DirectUnlocks service, is ideal and is our recommendation.