Last updated on

February 25, 2023

by Darren
"My new mobile phone was bought second-hand, and it has been locked to the Boost carrier. Is there a way to check if this is the case and how do I unlock Boost mobile phone?"
Wanting to unlock a mobile phone from its carrier isn't a new need. Carriers have more control than people realize when a lock is active – the simple inability to switch to a different carrier's SIM card is very limiting. You're stuck with certain plans which could be more expensive than you'd like to pay, or you might not be able to get a signal in some places.
Boost Mobile is one of the carriers who enable locks and it's left users wondering how to unlock Boost mobile phone. Figuring this out isn't a problem and in this article, you'll find out everything you need to know for unlocking your phone.
15-Second Summary
You can unlock your Boost Mobile by requiring an unlock code for free from Boost Mobile, but you must make sure your phone is eligible for unlocking
If your phone is not eligible, you can still unlock by using a third-party service
For more details, keep reading.
Part 1. FAQs About Boost Mobile Phone Unlocks
Start things off, I'm going to answer two of the most common questions I see that people ask about mobile phone unlocks.
Q1. Does Boost Mobile phone come unlocked?
No! All Boost Mobile phones are sold with a carrier lock. You must unlock it first before switching to another network.
Q2. Is it legal to unlock a Boost Mobile phone under contract?
Depending on where you live, Boost mobile phone unlock may be affected by some regulations. However, there are virtually no laws that prohibit the unlocking process.
On the contrary, some countries prohibit carriers from enabling locks on mobile phones. At most, you'll have to pay the carrier to unlock your phone. But no matter what, actually unlocking is always possible to do.
Q3. How to know if my phone is locked to Boost Mobile?
Perhaps you are suspicious that your phone has an active carrier lock but you're not entirely sure. So before you go ahead with the unlocking process, first you'll need to find out whether or not unlocking is necessary.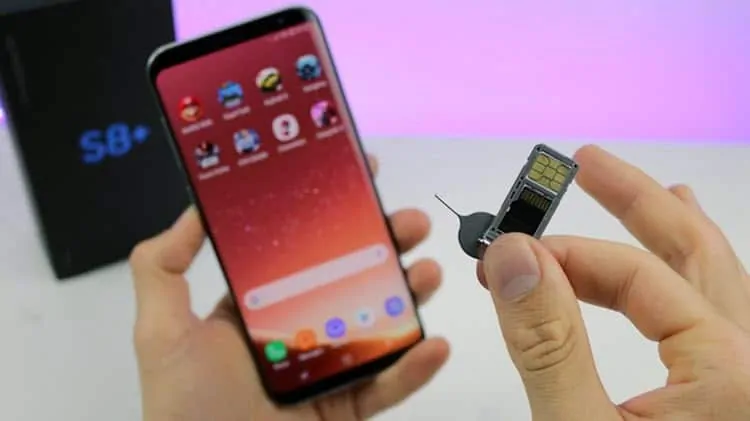 Step 1. Take out the Boost SIM card which is currently inserted.
Step 2. Put a SIM card from an alternative carrier into the mobile phone.
Step 3. Check if the SIM card works or if it's rejected.
It's pretty straightforward to check, assuming that you've got a SIM card from another carrier handy. Of course you can also check without a SIM card.
If you find out there is a carrier lock, proceed with the rest of this guide to remove it.
Q4. Is Boost Mobile CDMA or GSM?
Boost Mobile uses a CDMA network. This means a Boost Mobile phone can only use SIM cards from a CDMA carrier (such as Sprint, Verizon, and US Cellular) after unlocking.
An unlocked Boost Mobile phone isn't compatible with GSM network carriers such as AT&T and T-Mobile.
Q5. Can I use my Boost Mobile phone with Verizon?
As mentioned before, both Boost Mobile and Verizon use CDMA network. So you can use your Boost Mobile phone with a Verizon SIM Card after it is unlocked.
Q6. How long does it take for a Boost Mobile phone to be unlocked?
It all depends. If you're eligible to unlock by Boost Mobile, it will take up to 7 days although the average time is 48 hours.
If you use a third-party unlocking service, then your device will be unlocked within 24 hours.
Q7. Is there any software I can use for Boost Mobile unlocking?
Yes, however, these unlocking software can only work for iPhone (from iPhone 5 to iPhone X) running on iOS 14.8 and below. It can't work for Android phones. What's worse, the software will jailbreak your iPhone which is unsafe and illegal.
Part 2. How to Unlock Boost Mobile Phone Yourself?
Now onto the important part – looking at the best methods to unlock Boost Mobile cell phone. I've picked out two methods that I believe work better than others.
Things you should know: no matter what methods you finally use, please make sure your phone is not blacklisted (reported as stolen or lost).
A blacklisted phone is very difficult & expensive to unlock! You'd better check the Blacklist status of your device with its IMEI by a reliable IMEI checker like this:
Method 1. Our First Choice – DirectUnlocks (within 24 Hours)
The first method is at the top of my list for one simple reason: it works every time. DirectUnlocks is a site which provides fantastic and highly effective services that make unlocking carrier locks an effortless process.
Features of This Method
Suitable for removing locks from Boost Mobile and other carriers
Uses a remote removal process handled by trained professionals
Unlocks are successfully completed within 24 hours (6 hours for Samsung phones)
Supports a wide range of networks from lots of different countries
After placing an order, the unlock progress can be tracked
Unlock Boost Mobile phone without account required
Unlock Boost Mobile phones before 12 months' limit
If you're looking to have an expert take care of the Boost Mobile phone unlock for you, and with almost no effort on your end, DirectUnlocks is the service for you.
How I Did My Research?
To be transparent about the process, my research included 3 different focuses:
Testing DirectUnlocks on my reader's Samsung S9 who win the "Lucky Dog" plan
Inquiring about past customer's experiences by contacting them directly
About our "Lucky Dog" plan: we'll unlock phones that are locked to iCloud or Carrier for 3 readers per month for free. The "Lucky Dog" will be chosen randomly from those who leave a comment or share the post.
After testing DirectUnlocks with my reader's Samsung S9 and seeing the overwhelmingly positive feedback, I wasn't surprised to find out that the general opinion and experiences with DirectUnlocks were just as positive.
I also made a point about finding customers who had tried to unlock Boost Mobile phone with different types of devices. Doing this allowed me to discover that DirectUnlocks is effective with any mobile phone (this includes Samsung, iPhone, LG, Huawei, and more models).
Steps to Use Unlock Boost Mobile iPhone/Samsung/LG… using DirectUnlocks
Step 1. Open the DirectUnlocks Boost Mobile unlock page.
Step 2. Retrieve the device's IMEI number by calling *#06# on the mobile phone, and enter it into the box provided
Step 3. Submit your order. You'll be shown an overview of your order and will also be prompted to enter your payment details.
Once the payment is made, your order will start processing and you'll receive confirmation within 24 hours.
Method 2. Unlock Boost Mobile Phone with the Carrier (within 7 Days)
Alternatively, you may decide that you want to go straight to their support for a Boost mobile phone unlock. This is fine, but this has proven to be less effective than if you use a service like DirectUnlocks.
Some important limits about this method are:
Limits (Boost Mobile Unlock Policy)
You'll have to make sure your Boost Mobile phone is eligible for unlocking by checking their unlock policy, here is the summary:
The mobile phone must be eligible for unlocking
The device must not be categorised as disabled, lost, or stolen
The Boost account associated with the device mustn't have a bad rating (for example if there are outstanding payments)
The device must be active on the Boost Mobile network for a minimum of 12 months
The mobile phone must be sold by Boost, as they can't unlock other carrier locks
Payment must have been made within 3 months prior to seeking an unlock
Keeping these limitations in mind, now is the time to reconsider using DirectUnlocks. But if you're adamant about the direct carrier approach, follow the steps below.
Get the Free Boost Mobile Network Unlock Code from Carrier
Step 1. Contact Boost Mobile's customer support team (their number is 1-866-402-7366).
Step 2. Offer the info they required, and request a carrier unlock code.
Step 3. The unlock will be processed within the next few days.
Step 4. After receiving the code, enter it as instructed.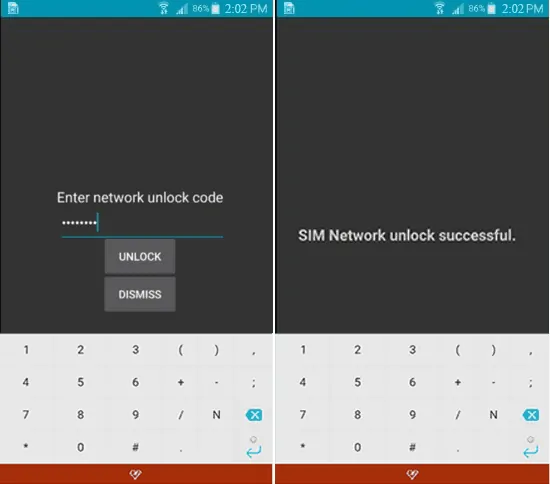 Conclusion
It's evident that if you want to unlock Boost Mobile phone in a reliable way, using DirectUnlocks is ideal. This is a fast, effective, and affordable solution that shouldn't be overlooked. Compared to the more difficult option of contacting Boost Mobile, DirectUnlocks is perfect and can help you to unlock a Boost Mobile phone before 12 months' limit. After getting your phone unlocked by the professional team, you can place any other carrier SIM card into the device and use it without any problems or limitations!
You May like: How to Ask Boost Mobile Customer Service to Unlock a Phone?