Last updated on

November 5, 2021

by Darren
How can I unlock my Fido phone after contract? Please help!
Unlocking a phone gives you the freedom to take your device to any carrier, and Fido makes unlocking your phone quick and easy.
Unlike other network carriers, there is no charge to unlock your Fido phone, and there is no waiting period.
As long as your phone was purchased directly from Fido, you can follow the steps on their website and unlock your phone in no time.
Before Unlocking Your Fido Phone
Before you unlock your Fido phone, you need to make sure that your phone is not blacklisted.
The national blacklist is a security measure that protects phones that are lost or stolen. If a phone is blacklisted, it cannot be unlocked from the carrier, no matter what method is used.
Each phone has an IMEI (International Mobile Equipment Identity) number. An IMEI number is the "fingerprint" of your phone, and this 15-digit number is unique to every device. This number is used to track lost or stolen devices, and the phone is added to the blacklist for protection.
The only way to check if a phone is blacklisted is to use a third-party IMEI checker. Some IMEI checkers use an outdated database, but WipeLock IMEI Checker uses an blacklist status checker to provide up-to-date reports, and phones are checked manually by WipeLock experts.
Reports include detailed information. In addition to the phone model and serial number, it also shows the network carrier that reported the device as lost/stolen, the country the device originates from, the status of the SIM card (locked or unlocked), and the device status, for example, whether or not the device has been replaced.
Once the IMEI checker determines that the device is clean, you are free to follow the steps to unlock the phone.
Method 1. Contact Fido to Unlock Phone for Free (Up to 15 Working Days)
How to Tell if Your Fido Phone is Locked
It is easy to tell if your device is unlocked since all devices in Canada sold after December 1, 2017, come unlocked.
If you are unsure of the date, you can check to see if the phone is unlocked by inserting a SIM card from another wireless carrier.
If you receive an error message saying that the SIM card is unsupported or the phone asks for an unlock code, the device is locked.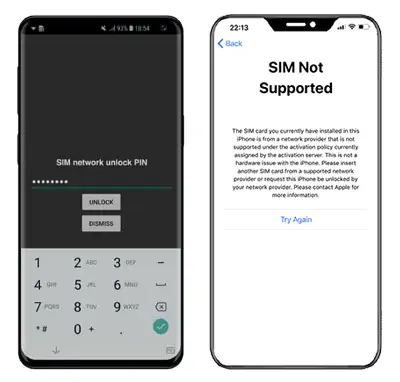 Prerequisites Before Unlocking
There are only two prerequisites before you unlock your Fido phone.
Your account with Fido must be in good standing.
Your device cannot be blacklisted as a stolen or lost device.
Before unlocking your Fido phone, your account must be in good standing, meaning that no outstanding balances remain on the account.
Also, your phone cannot be on the national blacklist for phones that have been reported as lost or stolen. The good thing is that there is no waiting time before getting your phone unlocked, and there is no charge either.
If you unlock a Fido phone, it will not affect the warranty and the term commitment of your phone. The only issue you may experience is that specific settings and features may not work correctly since they were designed to work with Fido's network.
Once the device is unlocked, it can be used anywhere globally as long as there is a compatible network in that area.
Steps to Unlock Fido Phone for Free
You can easily unlock your phone with a few simple steps. But it will take up to 15 days to complete.
The first thing you need to do is to find your IMEI number. You can find your IMEI number in a few different ways.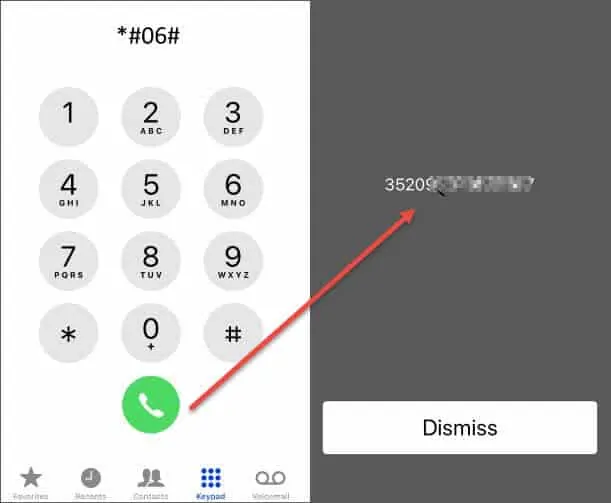 If you type in #06# on your phone's keypad, the IMEI number will come up.
If you have an iPhone, you can find it by going to Settings > About.
For Android users, you can find the number by going to Settings > About Phone > Status.
Once you have your IMEI number, contact Fido's billing department. The phone will be unlocked remotely within 15 working days.
And if you have an iPhone, you will need to reboot your phone with the SIM card of your new wireless carrier.
With other phones, you will receive an Fido network unlock pin that needs to be entered into the phone after you put in the SIM card of your new carrier.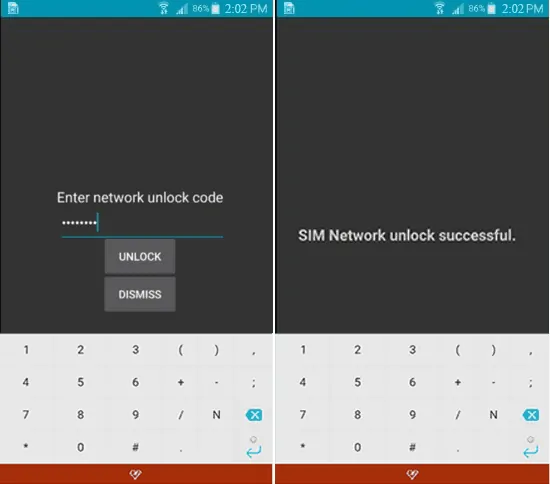 Caution: Don't enter the unlock code more than twice, or you risk permanently locking the phone. If this happens, the phone will need to be sent to a repair service to unlock it.
After Unlocking: Activate Your Phone
How you activate a Fido phone will depend on what type of phone you have.
iPhone
Turn off your iPhone.
Remove the Fido SIM card from the phone.
Insert another carrier's SIM card into the phone.
Turn on the phone and complete the onscreen setup. (If you are using iOS 9 and above, the onscreen setup is bypassed).
Android and Windows
Turn off your phone.
Remove your Fido SIM card.
Insert another carrier's SIM card.
Turn the phone back on and enter the unlock code.
The phone may or may not need to be rebooted to complete the setup.
Instructions on how to unlock Fido phones with other operating systems can be found on Fido's forum.
Method 2: Using a Fido Phone Unlock Service (Within 24 Hours)
Another quick and efficient way to unlock your Fido device is to use DirectUnlocks, a company that specializes in unlocking cell phones.

To unlock your phone, you will need to fill out the Order Fido phone Unlock via IMEI form on the company's website.
DirectUnlock offers 24-hour unlock delivery and international unlocking as well. All phone unlocks are done permanently & remotely by providing the IMEI number.
Unlocking your phone with DirectUnlocks is legal, and it is the official method approved by Apple and other network carriers.
We've tested a lot of phones with this service, it still offers a 100% success rate till now.
In Conclusion
Unlocking a Fido phone is a breeze, and Fido's website provides detailed information that will help you get your phone unlocked ASAP.
You can also unlock your phone with IMEI number by a service such as DirectUnlocks. The service provides detailed instructions for unlocking various devices and operating systems, including IOS, Android, Windows, and even older phones, such as Nokia. The website even provides instructions for unlocking a Fido home phone device as well.
In a few easy steps, Fido makes it easy to get your phone unlocked in no time.