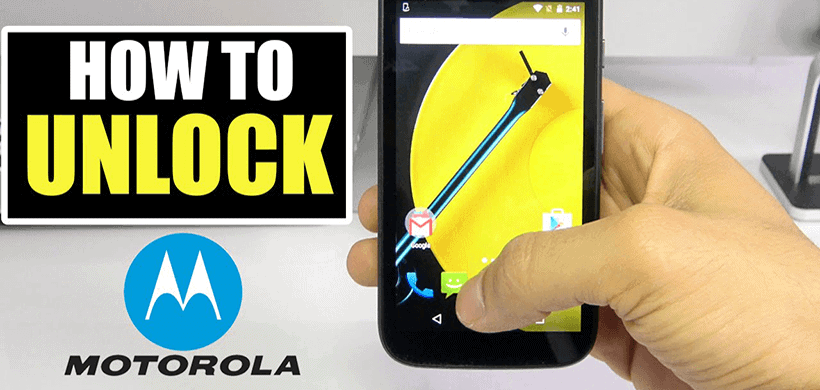 Last updated on

January 9, 2023

by Darren
If you need to switch to another network or carrier, you'll need to make sure your phone is unlocked to any service provider. Without doing this, you risk being unable to use your new SIM card.
In the U.S., most phones are locked, meaning you can only use them with the service provider you bought them from. Even when your contract with the provider finishes, it won't instantly unlocked. You still have to request that your carrier unlocks it.
How do you unlock your Motorola phone for free? Here are the solutions.
15-Second Summary
Unlocking your Motorola phone to work with any network can seem challenging at first, but it is actually fairly straightforward.
First, check whether it is already unlocked. If it is locked, then you can unlock it by contacting your carrier or using DirectUnlocks.
Following these steps will make sure you can use a new SIM card or network to its full potential. You won't need to worry about wasting time or money.
Part 1. How to Check if Your Motorola Phone is Locked
1.1 Via Settings
Motorola phones use the Android operating system, which means there is no easy way to check SIM restrictions through Settings.
Despite this, there is a little trick that you can try to see if your phone is locked or unlocked. While it won't be a 100% accurate method, there is a good chance your findings will be correct.
The trick involves determining whether your phone is able to automatically select networks from multiple carriers. Here's how to do it:
Step 1. Open the Settings app.
Step 2. Select Connections from the sidebar, and then Network & Internet.
Step 3. Find the Mobile network button and click it. Some phones may not have this, so look for Cellular network instead.
Step 4. From there, select Advanced, Choose Network, and then Select Manually.
After completing these steps, a list of networks should appear. If multiple carriers are included in this list, your phone is more than likely unlocked to multiple networks.
1.2 Using SIM Card
Another simple way to check whether your Motorola phone is locked is with the SIM card. To use this method, open the SIM card tray by inserting a pin into the hole and applying gentle pressure. You may also need to twist the pin around a little bit.
Once the tray pops out, remove your old SIM card and replace it with a SIM card from another network. For example, if your current SIM card is from T-Mobile, you may choose to exchange it with one from Verizon Wireless or AT&T.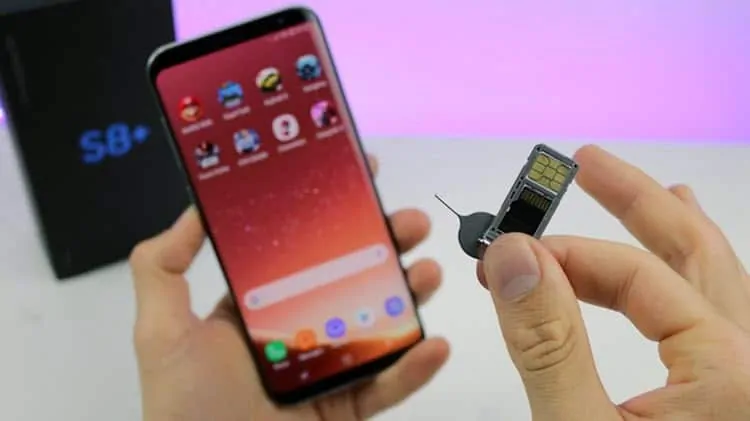 Once you've replaced the SIM card, insert the SIM tray back into its slot. Restart your phone, and, if everything works as it should, it probably means your phone is unlocked to any network. You are free to switch between carriers without any hassle.
1.3 Using an IMEI Checker
A trustworthy IMEI checker can offer a 100% accurate result for your Motorola phone. You just need to offer your IMEI number, they will do the rest for you as following.
You can also find the network your Motorola phone is locked to from the report.
Part 2. How to Unlock Your Motorola Phone
2.1 Contact Original Carrier – Up to 15 Business Days to Unlock
The first way is free to unlock your Motorola phone. What you need to do is to contact the original carrier. Your network carrier is responsible for locking your handset, and they will generate the codes required in the unlocking process.
2.1.1 Before We Get Started
Remember to back up your data to an SD card, a cloud storage platform, a computer, or a hard drive before. There is a chance you could lose all the data on your phone if it is not stored externally.
You'll also need to find your IMEI number. IMEI stands for International Mobile Station Equipment Identity, and while this sounds complicated, it's essentially just a number that helps service providers to identify a device. Each mobile phone is assigned a unique 15–17 digit code, and carriers can use these codes to track, locate, and activate devices.
The easiest way to find out your IMEI number is to dial *#06# in the Phone app.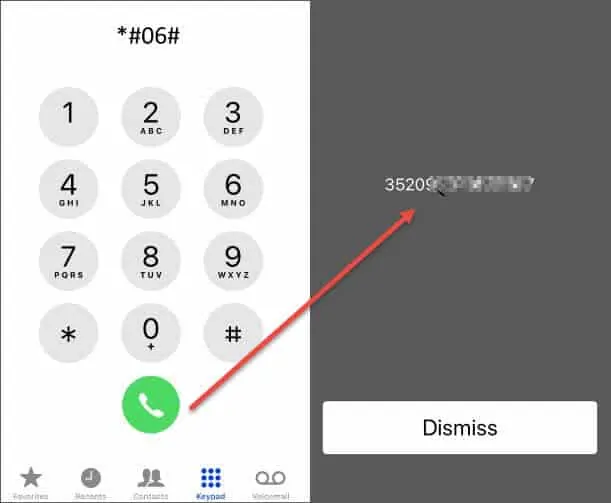 Alternatively, you can go to settings on your Motorola phone and select About phone > Device Information. Then you can find the IMEI number.
If neither of these methods works, you may be able to find your phone's IMEI number on the original box, in some cases, underneath your phone's battery.
2.1.2 Unlocking Your Motorola Phone
The way in which you'll need to unlock your Motorola phone depends heavily on which carrier you are with.
To save your time, here is a breakdown of the unlocking process from some of the biggest network providers in the US.
AT&T
You can submit a request to unlock your Motorola phone from AT&T if you meet their requirements. Including:
You're the owner of the device.
Your installment plan is paid off.
You don't have a past-due account balance.
The device hasn't been reported as stolen, lost, or involved in fraud.
It's an AT&T prepaid plan.
Here is how you can unlock your Motorola phone from AT&T network:
You need to find the IMEI number of your Motorola phone and then visit the AT&T Device Unlock page.
On this page, you can submit an unlock request. Upon doing this, you'll be asked to enter your phone number, IMEI, and some other relevant information.
Once the AT&T unlock request has been submitted and verified, they will send an unlock code to you via message or e-mail.
On the Device Unlock page, you can also check the status of your unlock request. Enter your IMEI and request number that were provided in the SMS or email sent to you upon submission. This will bring up the status of your unlock request.
Further reading: How To Unlock an AT&T Phone Yourself for Free?
Verizon
According to Verizon's Device Unlocking Policy, most Verizon phones are locked for 60 days after activation. During the 60-day period, Verizon is almost never able to unlock your phone for you.
After this period, your phone may automatically unlock, but this is not guaranteed since some of the Motorola phones are blacklisted (reported stolen or lost).
The only exception to this rule is if you are a deployed member of the military. If this is the case, you will need to provide some evidence that you're deployed, and if this is approved, Verizon will unlock your device at any time.
Further reading: How to Unlock a Verizon Phone to Use on Another Network?
Unlocking eligibility depends on a number of factors outlined in T-Mobile's Device Unlock Policy. To be eligible, your device:
Must be sold by T-Mobile.
Cannot be reported as lost or stolen.
Needs to have been active for at least 40 days (for postpaid plans) or 14 days (for prepaid plans).
Paid off.
Must be owned by deployed military personnel.
Most T-Mobile accounts are locked by default, so you'll first need to check that your device is eligible to be unlocked. You can do this by following these steps:
Log in to My T-Mobile, navigate to the Accounts page, and select your line.
Find the Check device unlock status option and click on it. This will check whether your device is already unlocked or not.
If your motorola phone is eligible to be unlocked, you can unlock by yourself:
Navigate to Settings > About phone > Device unlock > Continue
Tap on Permanent Unlock and wait for the unlocking process completed.
Finally, restart your Motorola phone and insert a new SIM card, it should work now.
If any problem, you can contact T-Mobile over the phone:
1-800-T-MOBILE (for personal accounts).
1-833-929-0726 (for business accounts).
1-505-998-3793 (for international callers).
1-800-676-3777 (for TTY service if you're hearing or speech impaired).
Further reading: How to Unlock T-Mobile Phone without Account?
Mint Mobile
Any phone that you purchase through Mint Mobile will be locked to the carrier for the first 12 months. After this period, most devices will be automatically unlocked.
If your device does not unlock after the first year, you can contact customer support for help:
Visit mintmobile.com and use the ChatBot.
Download the MintMobile app and use the ChatBot.
Call customer support on 1(800) 683-7392.
While they can't help unlock your phone, they will discuss your options for receiving a replacement phone. Mint Mobile's Device Unlock Policy states that accounts that cannot be unlocked may be eligible for a replacement phone.
Eligibility depends on a number of factors, including that you must:
Have had your phone with Mint Mobile for at least 12 months.
Have an active account.
Have a phone that is in working condition.
Not have a reported stolen or lost phone.
Have not made a request within the previous 12 months.
If you meet all of the requirements to be eligible, you may have your request approved. You will need to prove your identity and provide some basic details. The direct number to request a phone unlock is 213-372-7777.
2.2 Use DirectUnlocks – Within 6 Hours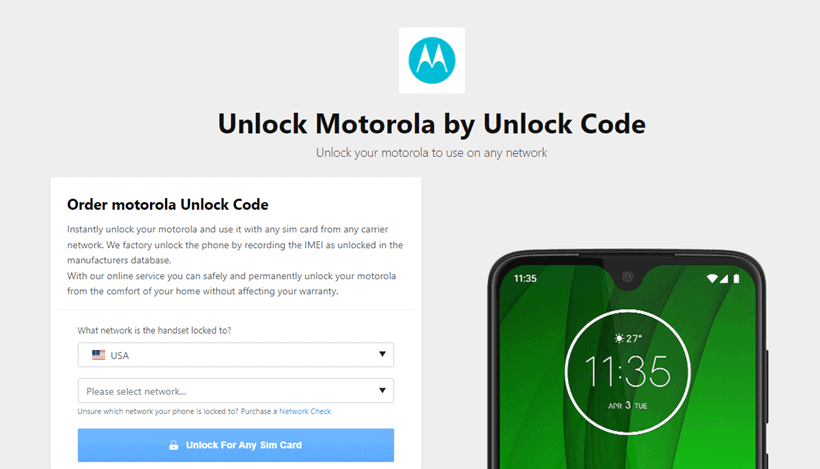 If unlocking your phone manually seems too time-consuming or complex, a service called DirectUnlocks may be just what you need.
DirectUnlocks will unlock your phone within 6 hours. You'll need to provide them with your current network, and your IMEI number, once payment has been made, they'll do everything else for you.
Around six hours after making the purchase, you can expect to receive a notification via SMS or email that your Motorola phone has been successfully unlocked. At this point, you will be free to explore your mobile provider options.
Part 3. FAQs About Motorola Phone Unlock
What is the master unlock code for Motorola?
When your Motorola phone is carrier locked, you will need the network unlock code to get your phone unlocked.
However, when you enter the incorrect unlock code for many times, your Motorola phone will refuse you to enter anymore. To continue, you'd have to ask for the master unlock code from your carrier, enter it so that you can use an unlock code.
What is the SIM network unlock PIN for Motorola?
A SIM network unlock PIN, also known as a network unlock code, is a 4 to 16 digit number that must be entered in order for a loced phone to be unlocked. After you insert a new SIM into your phone, you may be asked for entering an unlock pin.
Are Motorola phones CDMA or GSM?
Most Motorola phones are compatible with GSM (Global System for Mobile) and CDMA, such as AT&T, T-Mobile, Sprint, Verizon in the United States, as well as the majority of networks worldwide.
An unlocked phone can identify and use a SIM card from any GSM or CDMA network to make calls, send messages, and access other services.