Last updated on

September 17, 2021

by Darren
Having a Optus mobile phone can be a great convenience. The only problem is that when you open these phones, they are locked only onto that Optus network. To maximize the phone's use, it is a good idea to unlock them somehow.
Fortunately, you can unlock an Optus phone in a few different ways, none of which should cost you much time or money.
How to Unlock Optus Prepaid & Postpaid Phone for Free (Up to 14 Days)
So how can you unlock an Optus phone for free? Here is a summary:
Locate the IMEI number. It is a 15-digit number that allows Optus to track or find missing specific phones.
Complete the online unlocking form.
Depending on the type of device or plan, Optus may require a small fee.
Let us find out the details.
Get Optus Network Unlock Code Free for Android Devices
Step 1. Find Your Phone's IMEI Number
Dial *#06# to receive your IMEI number.
If your phone has a removable battery. For those models, you can find the IMEI number behind the battery.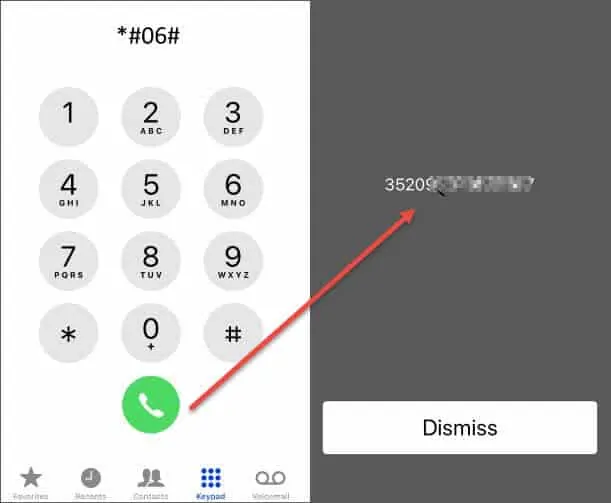 Step 2. Submit Your Info
The next step will be completing the unlock form. Please offer these info:
IMEI number
Your Optus mobile number
The location where you purchased your device
Your title
Your first & last name
Your contact phone number
After providing them with these info, click on the Next button.
Step 3. Make Your Payment
After submitting your info, Optus will check if your device is eligible to unlock. If yes, they may charge a small fee according to the type of plan and device.
Find the detailed fees in the next section.
After making the payment, Optus will start to unlock your phone, this will take up to 14 working days.
Step 4. Enter Your Optus Unlock Code
Optus will finally generate an unlock code to your phone. After receiving it, you need to unlock your Optus phone with unlock code. Here is how:
Fetch your Optus SIM card out
Then insert another SIM card (from a different carrier), your phone will require the unlock code
Enter the unlock code received from Optus
Tap on Unlock. Your Optus phone is unlocked now!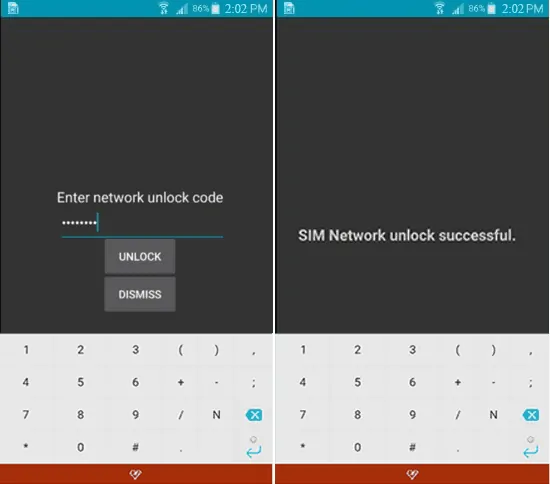 How to Unlock Optus iPhone
iPhones purchased through Optus usually already come unlocked, whether prepaid or postpaid. However, any Optus iPhones sold before September 11th, 2013, will need unlocking, which you can do free of charge.
Once again, if you have an iPhone with an iOS 7 or later or an iPhone 4 or higher, no extra steps are necessary, it's already unlocked. If you have not updated your phone to iOS 7, you simply need to update the phone to unlock it for free.
Do not worry if you have an iPhone 3 or older. You will have to restore the phone with iTunes to get it ready for unlocking. Please take note that restoring your iPhone through iTunes will wipe it, so back up everything before proceeding.
How Much to Unlock Optus Device
Sometimes you will have to pay a fee to unlock your phone, whether because you have not upgraded your iOS or because you have not recharged your plan enough times yet.
You will also need to pay a few if you fill out a form to help unlock your phone.
Prepaid Optus Phone
If you have already spent $80 or more in recharging your phone's prepaid plan, Optus will unlock your phone for free.
If not, you will pay an $80 fee (for a plan that is less than six months active) or $25 (for a plan that has been active for more than six months).
However, it is a slightly different story with tablets or other mobile broadband.
Prepaid Optus Tablet
If you have been activating your device for 12 months or longer, you can unlock the device free of charge.
If it has been less than that, you will not be able to unlock the Optus device until you spend an accumulated $100 or more recharging the plan.
That total will not include any included value you received in your initial starter kit.
Postpaid Phone
As a general note, if you purchase a device with a Postpaid plan, you will not have to pay to unlock it.
Paid Way to Unlock Optus Phone (Within 6 Hours)
In some cases, you may need an Optus network unlocking service to get the job done. It does require a fee, but maybe lower than Optus charged.

Direct Unlocks is an online phone unlocking company directly connected to Optus. This means they can detect your phone's make and model through your phone's IMEI. Thanks to their direct connection to Optus, their services are legal and fast-working.
All you need to get started is your phone's IMEI. The best part is that it all happens at home online, with 6-hour unlocking services—no need to send your phone in or leave it with someone.
Steps Unlock a Phone from Optus
Here I'm going to show you how to use DirectUnlocks to unlock your Optus phone to use Telstra SIM:
Step 1. Head over to DirectUnlocks Optus Phone Unlock page.
Step 2. Enter your IMEI number, you can find it by dialing *#06#
Step 3. Click on unlock to proceed.
Step 4. Finally, make the payment and wait for the team of experts to complete the unlock. The fees will be different according to the brand & model of your device. Usually, it's cheaper than Optus charged.
Keep in mind that different models may take longer and will unlock differently. Samsung models, for example, usually take 6 hours to process, and are unlocked via code.
iPhones may take as long as 24 hours and are unlocked over-the-air.
FAQs About Optus Phone Unlock
We want to quickly answer a few questions before we wrap up.
Why unlock your Optus phone?
When you purchase an Optus phone without a plan, it remains locked onto the Optus network. You can only use this phone on Optus.
On the other hand, you can use an unlocked Optus phone on any network and can use any plan available to you.
With that kind of mobility, you do not need to pay fixed telco roaming rates if you decide to travel outside your service's home country.
Remember that, depending on how long you have had a phone and a service plan, you may need to pay an unlocking fee, as discussed above.
What's next – How to use an unlock code?
Once you have submitted a form to unlock your phone through Optus, you should receive a network unlock pin after around 14 business days.
After you receive the code, switch your phone off. Turn it back on and enter the network unlock code into the device. You can also enter the network unlock code into the connection software on your computer.
Once more, switch the device off and then back on again.
Conclusion
Fortunately, Opus provides their customers plenty of options for unlocking mobile devices. You may have to pay a fee in some circumstances, but it is worth it to use your phone anywhere in the world and not have to jump through hoops when switching service providers.
Plus, Optus's unlocking services are in-house rather than outsourced, providing all customers the best peace of mind.