Last updated on

June 1, 2022

by Darren
Is your Spark phone showing something like "network not registered" or "SIM Not Supported" every time you insert a line from another career?
If yes, it means the device is locked. And it can only work with a SIM card from a specific Internet Service Provider (ISP).
You can't make or receive calls and messages with another line. Neither can you access the internet through cellular data.
This error prompt can occur to Android and iPhone, so learning how to unlock a Spark phone should help solve the problem.
Before Unlock Your Spark Phone
All the following methods will work for Spark phones with "clean" IMEIs. So, if your phone is blacklisted (reported as stolen or lost), there's no guarantee you'll unlock it.
Before unlocking, you need to check the blacklist status to avoid time and money wasting. The only way to check is via an IMEI checker.
Differing from other IMEI checkers, WipeLock IMEI checker ensures a 100% accurate result. Just enter the IMEI number, you'll know the blacklist status of your phone easily.
All blacklisted phones have their status marked in red, with reasons of blacklist detailed.
How to Unlock a Spark Phone – 4 Verified Ways
There are a variety of ways to unlock Spark phones to all networks. But before we begin, you need to be sure that the problem doesn't lie with your USIM or on the ISP's end.
That said, you need to check for:
Outdated firmware
Damaged SIM card
Disconnected SIM card
Connectivity outage in your area of residence
IPS not configured to your device
Once you're positive that any of the conditions above are not prevalent, you can proceed to any of these methods.
Method 1: Visit a Spark Store
Quickly unlock your Spark phone by visiting the Spark Store that near you. They will help you if your phone is eligible to unlock.
The steps are much straightforward, take your phone to one of the Spark stores that near you. Offer them your purchase proof, they will help you unlock your device with a Spark sim network unlock pin.
You'll have to wait for 7 business days for the Spark Store to sync your phone to the new configuration. You'll get a notification that your sim card is successfully unlocked. That means you can insert any line from another service provider and use your phone anywhere.
How Much Does It Cost?
Spark will unlock your phone for free if you meet the following criteria:
The phone has been activated on Spark network for at least 9 months
If you're a Pay Monthly 24-month term customer, Spark will offer you one free unlocking
However, Spark will charge you $30 if you've activated your phone for less than 9 months (this doesn't apply to a Pay Monthly 24-month term customer).
Method 2. Using AppleiPhoneUnlock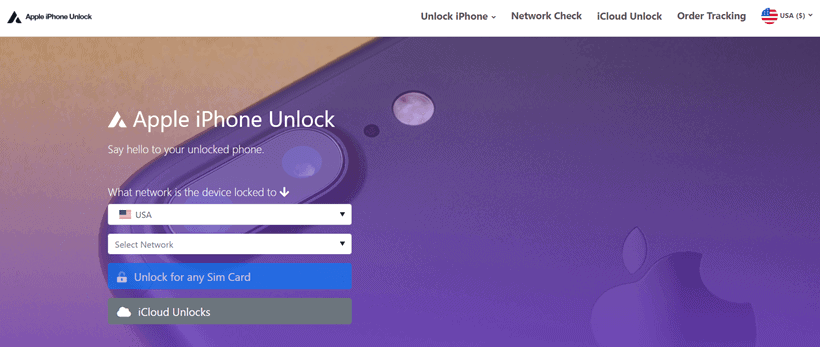 AppleiPhoneUnlock is one of the most popular phone unlocking services and supports over 200 networks all over the world.
It guarantees the freedom to unlock a Spark phone hassle-free with just three steps. By the end of it, you'll be able to use the cellphone with any carrier or internet service provider.
Here is how to go about the whole process:
Step 1: Check your phone's IMEI number by dialing *#06# on your phone.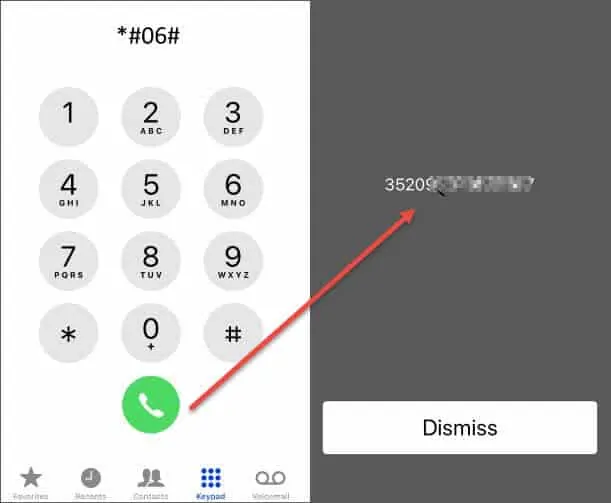 Step 2: Visit AppleiPhoneUnlock website. You can use your PC or any other cellular device to connect to the internet.
On the AppleiPhoneUnlock website, you'll find a tab for the country and network. The country is set at default, based on the IPS address. But should you feel like changing it, use the drop-down arrow to choose a place of your preference.
Step 3: Choose Spark (Telecom) network. And carefully enter the IMEI of your phone.
Then, click the ribbon for "unlock for any SIM Card." Doing so will take you to a new window where you'll insert the payment detail and click submit.
How Long Does It Take to Unlock?
The process of unlocking your Spark device takes between 0 to 24 hours.
For Android phones, AppleiPhoneUnlock will unlock them within 6 hours.
For iPhone, the unlocking will be completed within 24 hours.
After which, you'll get a notification about the new status of your phone.
Whitelisting your phone's IMEI on the database doesn't affect the manufacturer's normal functioning or other official certifications.
Also, AppleiPhoneUnlock offers a money-back guarantee, so you can be sure to get compensation if the procedure doesn't unlock your phone.
Method 3: Using DirectUnlocks

DirectUnlocks works like AppleiPhoneUnlock. As such, you can use it as an alternative to the AppleiPhoneUnlock. Even better, it follows only three simple steps that are easy to master and execute.
Step 1: Dial *#06# to get your device's IMEI. You can also check the side of the SIM tray or the back of the device for the same.
Step 2: You can use a secondary device or the cell phone you're using to access DirectUnlocks Spark unlock page. We recommend using your phone to cut execution time.
Step 3: Enter the IMEI as detailed in step 1 above and press the unlock button.
Step 4: Insert your bank or credit card details on the page that pops up and click submit.
The site will take between 12 to 24 hours to unlock your Spark phone permanently. Plus, your phone's warranty remains valid.
Method 4. Using UB SIM 15
UB SIM 15 is a chipset (the size of a mini USIM) you used to unlock your Spark iPhone. It doesn't work for Android phones.
Each iPhone model has a compatible UB SIM 15, and you can find one for your Telcom Spark.
To unlock Spark iPhone to all networks using UB SIM 15, follow the steps below:
Step 1: Insert the UB SIM 15 into your USIM slot.
Step 2: On the pop-up menu, select ICCID mode.
Step 3: Insert the latest UICC code. You'll get the digits from the retailer you buy the UB SIM 15.
Step 4: Choose "ACCEPT" and click "OK," and your phone will be ready to accept any USIM.
The whole process will take you several minutes. But you have to wait for several days to receive the unlock chip from the retailer.
Conclusion
Up to this point, unlocking your Spark phone is a puzzle three-quarter solved. You can visit a Spark store if you want to get your phone unlocked for free.
If you're in a hurry, then AppleiPhoneUnlock or DirectUnlocks will be your best choice. Both of them can permanently unlock your phone and sync it into accepting different SIM cards.