Last updated on

September 3, 2021

by Darren
Buying a new or refurbished phone is a great way to save money when you don't have the money to invest in a new upgrade.
Sometimes, when you buy a pre-owned Telus phone online, it may not be certified or unlocked. You'll have to unlock it before using.
You may decide to try unlocking your Telus phone by yourself, though you may encounter a few challenges if you're not familiar with Telus. Fortunately, we can help you with the process!
Part 1. Things to Prepare Before Telus Phone Unlock
Before unlocking, here are two things you need to prepare:
IMEI number
Check the blacklist status
Each phone has a unique IMEI number (International Mobile Equipment Identity), it's just like an identity card. You can find it by dialing *#06# on your phone.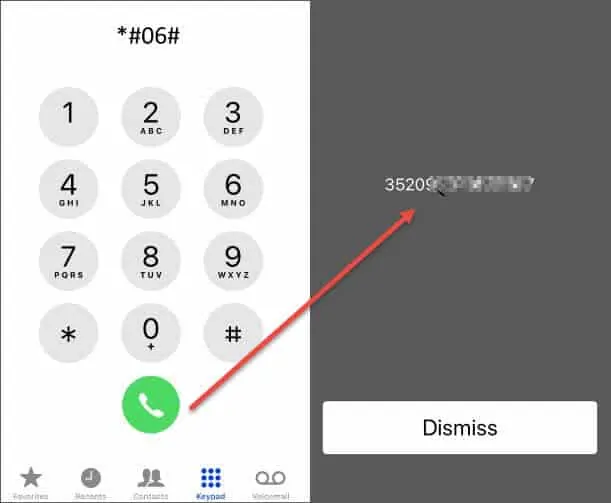 One of the other important thing is to check the blacklist status.
Note
Please note that there is no way to unlock a device which is blacklisted (reported as stolen of lost). The only way to check the blacklist status is to use an IMEI checker. However, most IMEI checkers just generate a report from an outdated database, which may not be accurate.
It's wise to choose an accurate IMEI checker that performed by experts manually such as WipeLock IMEI checker.
If the blacklist status is clean, then you can start to unlock your Telus phone by following below instructions.
Part 2. How to Unlock Telus Phone for Free?
Once you purchase your pre-owned Telus phone, you'll want to find out if it's already unlocked before you decide how to proceed. Some companies or sellers may promote unlocked phones, which is a great advantage so that you can avoid this step altogether.
When you insert a new SIM card into your phone, you'll either notice that it's immediately usable, or you'll see a message appear on the screen notifying you that you'll need to unlock it.
One of the easiest ways to unlock Telus phone devices is to contact the company directly and request a Telus Network Unlock Code or NUC.
Each phone brand requires a specific code to access Telus' services, including Motorola, Blackberry, and Samsung models. While most providers will charge a small fee for Telus phone unlock codes, there are options to unlock your phone for free, with a bit of research and information you can find online.
2.1 Unlocking Your Phone With Telus
Contacting Telus is your best option for unlocking a device. They offer a toll-free service for unlocking. It's essential to call from a separate device at 1-866-558-2273, so the customer service representative can fully assist you with the unlocking steps to access your Telus phone.
They will require the IMEI number of your phone to process the unlock.
Note
Please note that unlocking via Telus usually take up to 15 business days to complete.
2.1.1 Device Eligibility For Unlocking Services
Before you contact Telus, you'll need to ensure that you meet the following criteria. Otherwise, Telus may not honor your request:
The device must not be reported stolen, lost, or obtained illegally.
The locking was initially done through the Telus network.
If you have additional concerns about the phone, you can inquire with Telus directly, and they will either assist you over the phone or provide you with references on how to best support your inquiries.
Part 3. Unlocking Telus Phone with a Service (for iPhone / Samsung / LG / and more…)
Cannot meet the criteria that Telus required? Or just want to unlock your phone quickly? A Telus unlocking service will help you out from these situation!
A reliable Telus unlocking service can help you unlock your phone within 24 hours when Telus refused to unlock it. So, it's very important to select an unlock service that performs really good.
According to our research, there are more than 100 unlocking services, most of them don't work as advertised. We only find one service that works perfectly: DirectUnlocks.
DirectUnlocks can unlock your Telus phone within 24 hours. You just simply submit your IMEI number, the team of experts will unlock your device remotely.
I'm going to show you how to use an unlock service:
Step 1. Visit the official website of DirectUnlocks
Step 2. Find your IMEI by dialing *#06#, and submit to them.
Step 3. Make the payment, then wait for them to get your Telus phone unlocked.
For Android phones, they will generate a Telus unlock code for your device, you can use the code to unlock your device.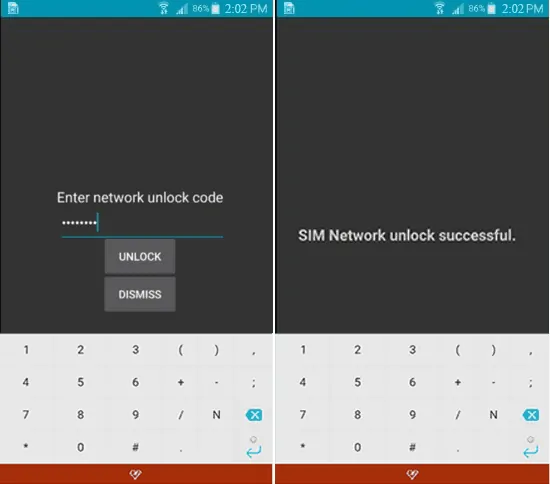 For iPhone, they will unlock your device directly! There is no need to enter the unlock code.
That's it! Within 24 hours, your phone will be unlocked remotely & permanently. You can now insert a new SIM card and enjoy it without any hassle!
Part 4. Frequently Asked Questions About Telus Phone Unlock
Before you unlock your Telus phone, you may have a few questions about how the process works. It's typically a simple step, though it may be easier for some phones or models than others.
If you bought a refurbished phone advertised at a small, affordable price, chances are you'll need to unlock it because this service was not included.
The following FAQs will give you more information on navigating the unlocking process for your Telus phone.
4.1 Will Telus Unlock My Phone?
Most Telus devices (including iPhone & Android phones) sold since late 2017 were sold unlocked, so there is no need to be unlocked.
To check if your phone is locked, just insert a SIM card from another carrier, if your phone says Invalid SIM, then it's locked.
4.2 Why Should You Unlock Your Telus Phone?
There are ways to unlock your Telus phone for free, though you may need to search online and contact some resources to locate specific codes.
An unlocked phone is your best option, even if it initially costs you more. You'll be able to skip through the steps of contacting a carrier and paying additional fees, if applicable. You'll also have more freedom when traveling, with fewer restrictions and fees that may apply for roaming charges and other usage fees.
When you travel, you can use a local SIM card to avoid roaming charges and other fees that may apply from your carrier. If you decide to sell your phone, an unlocked device can be sold for a higher price. Most people will gladly pay more for an unlocked phone to avoid the process of obtaining codes or contacting a carrier.
4.3 How Much to Unlock a Telus Phone?
The cost of unlocking your phone depends on the method you use.
Pricing of Telus Support
If you're eligible to unlock via Telus support, they will help you unlock your phone for free. As discussed above, there are several requirements before unlocking.
If there is a current contract in effect from the previous phone's owner, you may be required to pay extra fees to "end" the contract.
The cumulative amount of extra fees largely depends on the type of contract in effect, how much longer until it terminates, and the previous provider. It's essential to take all these factors into account before buying a phone so that you have a realistic idea of the costs involved.
Price of Unlocking Service
If you're not eligible to unlock, then a 3rd-party service will help you out. This type of service will start from 28 CAD.
Price of Local Store
If you visit a local store that provides unlocking services, you may risk paying a more significant fee (usually over 100 CAD).
4.4 Is It Illegal to Unlock?
Over the past few years, the Canada has changed its stance on the legality of unlocking phones. Fortunately, it is currently legal to unlock your phone, based on the most recent decision from the Canadian Radio-television and Telecommunications Commission (CRTC).
Although you won't face legal issues with unlocking your phone, it's not always a straightforward process. The CRTC recommends that providers unlock their clients' phones for free. However, most companies charge a nominal fee.
When you contact a carrier, you'll need to determine if your phone is eligible to be unlocked, which is a possible barrier to providing access.
The CRTC clearly states that only phones that have fulfilled their service contract conditions are eligible for unlocking. In some cases, an extra fee to terminate a contract early may be required to access your phone if it isn't yet finished.
Summary
To unlock your Telus phone, it's essential to find out as many details as you can about the device before you make a purchase. A falsely advertised phone as "unlocked" that isn't accessible could be returned for a refund, or at the very least, exchanged for a device that is unlocked.
Make sure you know the status of any existing contract that may impact the unlocking mechanism of your phone, as you may have to pay extra fees or find alternative ways to access your phone with more incredible difficulty.
Fortunately, the process to unlock your phone through Telus is relatively easy and can be done with any eligible device.