Last updated on

May 30, 2022

by Darren
Three is one of the fastest-growing mobile networks globally, providing fast, reliable service to more than 130 million users across Hong Kong, Macau, Indonesia, Austria, Denmark, Ireland, Sweden, and the U.K.
Even so, not everyone is keen on the limitations that come with having Three as their sole carrier. What do you do if you want to switch networks, but you're using a device that's locked to Three's network?
Just unlock the phone using one of the following easy-peasy procedures, both of which can be completed in a matter of minutes.
The unlocking procedures are different for different countries, I'll talk about them separately.
Part 1. How to Unlock a Three Phone (for UK Users)
In this section, I'll show you the information about Three UK Phone unlock.
Check to See if Your Three Phone Is Already Unlocked
Smartphones are powered by tiny computer chips known as SIM cards. When activated, SIM cards allow mobile device users to connect to the internet, send texts, make phone calls, Facetime with friends, watch cat videos, and avail themselves of the various other privileges of living in the Digital Age.
SIM cards are linked to the networks of the providers that issue them. In other words, changing networks is usually as simple as changing SIM cards.
So, just insert a SIM card from another carrier into your phone to say if a message saying "SIM not Supported" or "SIM Invalid". If so, your phone is locked.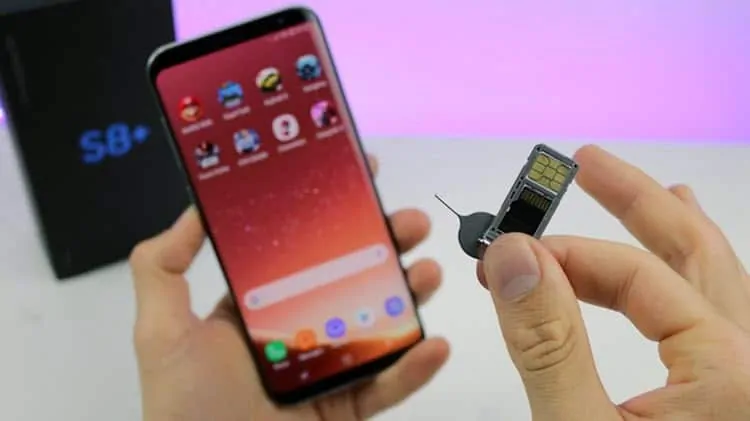 However, what if you bought your device directly from Three? Does the same rule still apply?
Will Three unlock my phone? You bet. Three's website contains
a statement
explaining that if you purchased a device from the company anytime after January 1st, 2014, it will already be unlocked and eligible for use on other networks.
That means all you have to do is replace your current SIM card with a new one, and you're good to go with no mail-ins, jailbreaking, or obscure tech voodoo necessary.
Filling Out a Device Unlock Form
If you bought your Three phone before 2014, worry not. There's still a way to unlock your device and make it compatible with a SIM card from another network.
Luckily for you, it's not much more complicated than knowing your name.
Step 1. On the Support section of Three's website, you'll find a device unlock form explicitly meant to assist users with the problem you're now having.
Step 2. Simply put in your personal info, phone number, email address, and the IMEI number for your device.
Step 3. Within 72 hours of the moment you hit "submit," the company will send you a special Three unlock code, along with instructions for putting it to use.
Entering the Three phone unlock code will enable you to break the chains binding your device to the carrier and free you to explore different networks.
So, how to use the Three phone unlock code? It's simple!
Insert a SIM card from another network in to your phone
Enter the Three Unlock Code
Restart your phone to complete the unlock process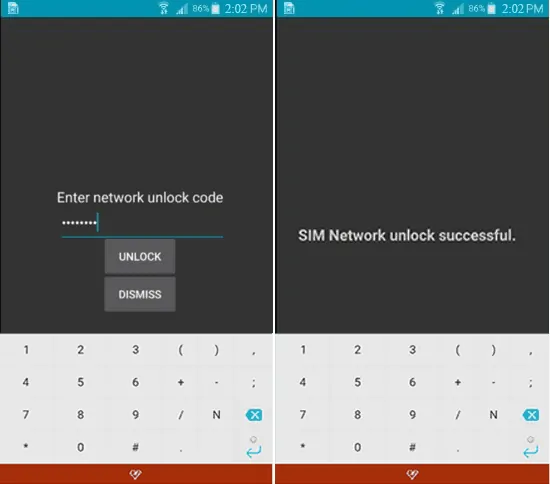 In some cases, it can take up to 15 days to receive your unlock code. Longer wait times are usually due to the network provider waiting to get a unique code from the device manufacturer. Be patient.
Things to Note
For non-Apple devices, here are two things you should know before sending an unlock request:
You must have a Three account to get your device unlocked. If you don't have, you'll have to purchase a Three SIM card online or from a local store. Then use the account details to complete the unlock form.
When completing the unlock form, you need to make sure the details of the account owner match up exactly to the info on your bill.
Three can't help you unlock a blacklisted (reported as stolen or lost) phone
What the Heck Is an IMEI Number?
An IMEI (short for International Mobile Equipment Identity) number is a unique 15-digit numeric sequence used to identify your device.
If, like most people, you have no clue what your IMEI number is (it would be weird if you did), type *#06#* on your phone's keypad to generate a pop-up displaying your phone's IMEI number.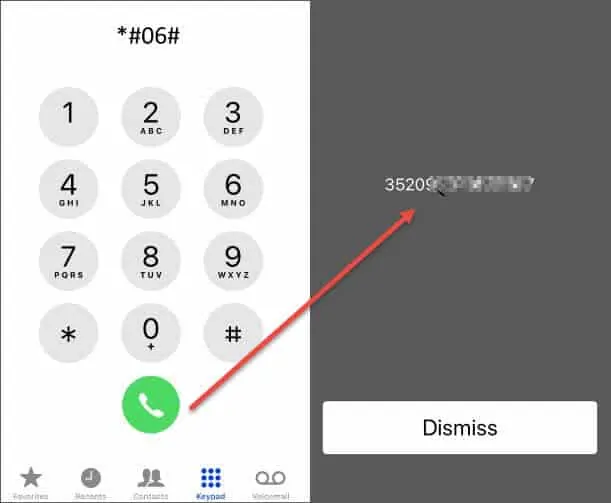 You can also lookup your IMEI number manually by navigating to Settings > About Device > Status > IMEI Information on specific devices.
Part 2. How to Unlock a Phone from Three Ireland?
The requirements & procedures are different when it comes to unlocking a Three Ireland phone. I'm going to show you the details in this section.
Unlock Policy for Customers Before 1st Nov 2018
If you joined Three Ireland before 1st November 2018, you must meet the following criteria to proceed with an unlock request.
Prepay Customers
You have topped-up your prepay account by at least $150 (bonus or promotional credit excluded)
Your phone must be associated to a Three Ireland account
Bill Pay Customers
Your Three Ireland account must not have an overdue balance or be suspended.
Unlock Policy for Customers After 1st Nov 2018
For customers who joined Three Ireland after 1st November 2018, here are the requirements before sending an unlock request.
Prepay customers
You must have topped up your account by $130 (bonus or promotional credit excluded)
Bill Pay Customers
Your Three Ireland account must not be currently suspended
If your minimum term period has been completed and not upgraded, Three Ireland will unlock your device for free
If you're still within your minimum term, you'll have to pay for the total of all the monthly charges still remaining for your agreed minimum
Send an Unlock Request to Three Ireland
Step 1. Visit Three Ireland Unlock website.
Step 2. Offer the info they required, including the IMEI number, your account type, etc. If your device is still in contract, you'll have to contact Three Ireland to make an advance payment.
Step 3. After receiving your unlock request, Three Ireland will start to unlock your phone. Once it's complete, they will send you the Three Unlock Code.
Step 4. Insert another SIM card (from a different carrier), then enter the Unlock Code to get your device unlocked.
Part 3. Use an IMEI Unlock Service (For Worldwide Three Users)
A powerful IMEI unlock service can unlock a phone (no matter it is an Android device or an iPhone) worldwide, including:
Three Australia
Three Austria
Three Denmark
Three Hong Kong
Three Ireland
Three Italy
Three Macau
Three Sweden
Three UK
We've tested lots of unlocking services throughout the years, most of them can't work as promised. Only one of them worked perfectly: DirectUnlocks.
DirectUnlocks will promise to:
Permanently unlock your Three phone
Remotely unlock your device
Unlock your device without affecting its warranty
Unlock within 24 hours
Unlock your phone that is still in contract without paying for the left charges
Unlock without Three account required
Support most brands (Samsung, iPhone, Alcatel, and more)
Here is how you can unlock your Three phone:
Step 1. Open the trusted IMEI unlock services: DirectUnlocks
Step 2. Submit your IMEI number
Step 3. Make the payment.
After receiving your unlock request, the team of experts will get your Three phone unlocked within 24 hours! You can then use your phone with another SIM card freely!
Wrap-Up
Finding out that your Three phone is locked into the company's network can be annoying, but resolving the situation doesn't have to be.
Check with your carrier to see if your phone has been unlocked.
If not, be patient. With a couple quick a few days of waiting at most, you'll be free to switch carriers, travel, or network hop as you please, all the while making full use of your indispensable mobile device.