Last updated on

April 22, 2021

by Darren
Is it possible to unlock an iPhone 5s with Total Wireless provider? Could you please show me how? Thanks!
Are you one of those people who got drawn into an attractive data plan?
You are not alone.
Plenty of people see really good data plans – whether it's unlimited data or free roaming charges – and can't resist the temptation. After a few months go by, most people realize that the deal isn't as good as they thought and want to switch carriers for a better plan.
Depending on your carrier, you'll have to unlock Total Wireless phone before doing this and that's exactly what we're going to be explaining in this article.
Part 1. Before Total Wireless Device Unlock
There are 3 things you should know before unlocking your phone.
1.1 There is No Way to Unlock a Blacklisted Total Wireless Phone
What's really important to mention is that if you want to unlock Total Wireless phone, or phones that are linked with any carrier for that matter, blacklisting must be considered.
What do we mean by this?
Blacklists are lists of phones that have been reported as lost or stolen. If your phone is blacklisted, it can't be unlocked from the carrier. The only way to get a carrier unlock is to get your phone off of the blacklist first – there is absolutely no other way.
So, how can you tell if your phone has been blacklisted?
We'd suggest using the WipeLock IMEI Checker, a unique and informative tool that will give you a detailed report about your phone. Differing from other IMEI checkers who generate IMEI reports from an outdated database, WipeLock checks your IMEI manually to ensure the report is 100% accurate.
If your report is returned and it tells you that the phone is blacklisted, you'll know that you should address this issue before attempting to unlock it.
1.2 Total Wireless Network Unlock Code
Total Wireless network unlock code is a pin that can be used to unlock your phone. To get the unlock code, you must send an unlock request to Total Wireless or a third-party unlocking service.
One thing you should note that the network unlock code is only design for Android phones. It's not available for iPhone. After receiving your iPhone unlock request, your carrier or third-party unlock service will unlock your iPhone over the air (remotely) which means there is no network unlock code needed.
So, don't be fooled by those who claim that they can offer network unlock code for iPhone. They're scammers!
1.3 Will Total Wireless Unlock My Phone?
Total Wireless won't unlock your phone automatically even if the contract is ends. You must send an unlock request.
To learn whether your phone is unlocked or not, just insert a different SIM card into your phone, if there is a message saying that "SIM Invalid" or "SIM not Supported", then it's locked.
Part 2. How to Unlock Total Wireless Phone (iPhone / Samsung / LG…)
When you're trying to unlock Total Wireless phone there are two solutions we typically recommend: using a third-party service or contacting your phone's carrier directly. We'll be showing you both of these solutions.
2.1 Using a Service to Unlock Your Total Wireless iPhone/Samsung/LG/…
Starting off with the third-party service, the one which we've chosen is DirectUnlocks and we simply couldn't recommend it more. For roughly $28 (prices vary slightly depending on the model of your phone), you can have your phone unlocked effortlessly.
DirectUnlocks supports most brands of phones – they can unlock your Total Wireless iPhone, Samsung, LG, Huawei, HTC, Sony, and 7 more brands.
This is a hands-off experience too, meaning that the DirectUnlocks professionals do everything so that you don't have to!
Step 1 – Go to the DirectUnlocks official website and use the lists to select your country and the network that your phone is locked to.
Step 2 – Locate your phone's IMEI number and type that into the box provided. You can locate this by dialling *#06# or checking the Settings > About menu.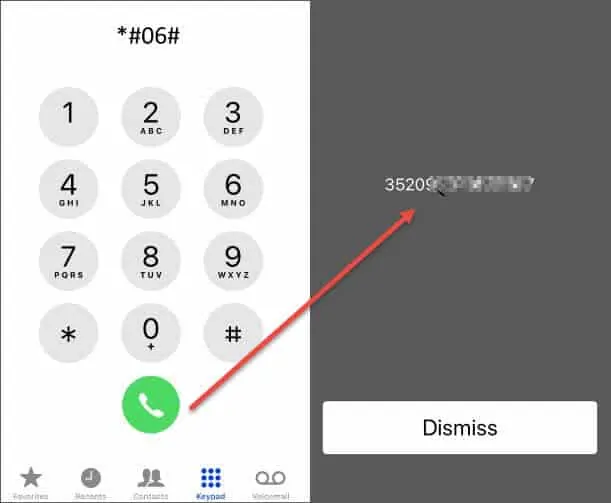 Step 3 – Confirm the model of your device that is automatically detected and enter your email address, then click Unlock for any SIM card.
Step 4 – Next, check the box to agree to the Terms of Service and click one of the payment options. Follow the instructions that appear to make the payment and complete your order.
Step 5. The delivery time is different for Android phones and iPhone. They usually deliver the Total Wireless unlock code for Android phones within 6 hours. For iPhone, they will directly unlock it within 24 hours.
That's all you need to do. After placing an order and paying for it, you don't have to do anything else and within 24 hours you'll have an unlocked phone which is capable of connecting to any carrier you want to connect it to.
DirectUnlocks offers a 30-day money-back guarantee which means if your iPhone isn't unlocked, you'll get your full money back. From now, we haven't used this option because DirectUnlocks has unlocked all of our tested phones.
It's worth trying and you'll love it!
2.2 Contact Carrier
Your alternative method is to get in touch with your carrier to unlock Total Wireless phone. Be warned that while this is just as effective of a method, the process won't go as smoothly as if you decided to use a third-party service.
With Total Wireless specifically, there are some criteria that you have to meet as is outlined in their unlocking policy.
Total Wireless Unlock Policy
Most importantly your phone must not be on a blacklist. If it is you won't be able to request an unlock until it has been removed from the blacklist (e.g. if your phone was stolen, locked, or is linked to fraudulent activity).
Your phone must have been connected to the Total Wireless carrier network for at least 12 months and your account with Total Wireless must be in good standing.
If the carrier doesn't think you meet the criteria they've outlined (it's up to their discretion whether or not your account is in good standing), they may refuse your request for a carrier unlock.
Total Wireless Unlock Fee
Total wireless will unlock your phone only when you're a member of them (that means you must be the original owner). For non-members, they will charge you according to your phone plan.
Steps to Send an Unlock Request
Follow these steps to sending a Total Wireless unlock request:
Step 1. Find the IMEI number of your phone. You can dial *#06#.
Step 2. Call Total Wireless at 1-866-663-3633, offer the info (usually the IMEI number) they required. They will verify if you're eligible for unlock.
Step 3. If you're eligible to unlock your Total Wireless phone,
For Android:
Total wireless will generate an unlock code for you. To activate your phone, just insert a SIM card from another carrier and then enter the unlock code to get your phone unlocked.
For iPhone:
After receiving the notice that your iPhone is unlocked from Total Wireless, just insert a new SIM card and enjoy it!
Cons
How long does Total Wireless have to unlock your phone? There is a waiting period of up to 15 days for the unlock to be processed
There's no guarantee that your unlock request will be accepted
Conclusion
It might seem impossible trying to figure out how to unlock Total Wireless phone. A few Google searches can make the unlock process seem intimidating and might turn you away from the idea.
However, now that you've got a better understanding of what to expect, you shouldn't have any issues with unlocking your phone.
While you can try going straight to the carrier and requesting an unlock, we'd recommend DirectUnlocks. Using this service almost guarantees that the unlock will be successful whereas the carrier could deny your unlock request if they decide to.