Last updated on

September 16, 2021

by Darren
Is your phone locked to the service network provider, and you cannot seem to find an easy way to generate a code that will unlock your phone?
In such situations, you must remain careful when choosing a sim network unlock software.
By using the WorldUnlock Codes Calculator, you can safely download the free software and receive a secure unlock code provided by the calculator to unlock your phone.
Is it true? Read on to find your answer.
Part 1. WorldUnlock Codes Calculator V4.4 & 5.0 In-depth Review
I'm going to show you our research on this free network unlock code calculator.
1.1 What Is WorldUnlock Codes Calculator?
WorldUnlock Codes Calculator represents a windows-based operating system that generates an IMEI unlock code to help you unlock your phone from network carrier.
It allows users to unlock phone models including Nokia, Samsung, LG, AEG/Telital, Alcatel, Panasonic, Maxon, Siemens, Sony, and Vitel.
1.2 How to Download & Use
Wickings Network developed this free software to allow users to create several unlock codes. The WorldUnlock Codes Calculator will generate codes specific to your phone model, country, and network carrier.
Once you find the match, you can reset your phone's security code.
Below we have mentioned the steps you can follow when using the WorldUnlock Codes Calculator.
Step 1. Download WorldUnlock program from here, then install and run it on your Windows PC.
Step 2. Pick your phone model present in the drop-down list
Step 3. Enter the IMEI number of your phone by dialing *#06# on the phone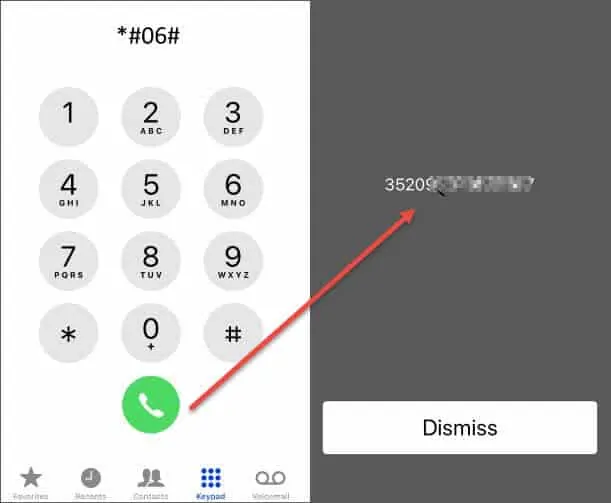 Step 4. Select the country and service provider
Step 5. Click on the Calculate button. The software will generate a few unlock codes
Step 6. If you see seven codes displayed, use the code ending with +7 first. If that does not seem to work, then try +1 and then +5.
Step 7. When the phone reads Sim restriction off, you have unlocked your phone. Enter both codes if you see only two codes (+1 and +2).
Step 8. Codes shown on the form: #pw+CODE+n#
Step 9. Press the * button several times to get p, w, or +
Step 10. Remove the sim card from the phone and enter the unlock codes correctly
Step 11. Turn on the phone and enter the code to unlock your phone (works with Nokia, Samsung, LG, AEG/Telital, Alcatel, Panasonic, Maxon, Siemens, Sony, or Vitel)
Then you'll be able to unlock your phone free with IMEI number.
1.3 Pros & Cons
WorldUnlock Codes Calculator has a number of positives that will convince you to use this telephony program to reset your phone's security code.
It makes the process of generating unlock codes seem simple. Plus, you can use this application to unlock several phone models.
Below we have made a list of pros and cons to reassure you why the WorldUnlock Codes Calculator stands out amongst the other sim network unlock softwares.
Pros of using WorldUnlock Codes Calculator
This telephony program, part of communications, is free
The software download remains safe
Occupies very little space in your device
You can download the latest updated version as the software is updated regularly
This program has worldwide users making it a popular option
Works best with the latest Windows 10 version
Unlocks numerous phone models including Nokia, Samsung, LG, AEG/Telital, Alcatel, Panasonic, Maxon, Siemens, Sony, and Vitel
Cons of using WorldUnlock Codes Calculator
Limited to Windows-based operating systems
Doesn't work for every single phone model available, such as iPhones
Part 2. Best Alternative to WorldUnlock Codes Calculator
DirectUnlocks represents a well-known and reputable website that provides exceptional carrier unlocking services. We could not think of a better alternative for WorldUnlock Codes Calculator.
We recommend DirectUnlocks after putting it to a thorough and successful testing process. If you desire an affordable and quick unlocking service for your phone with exceptional customer support for advice on the unlocking process, then choose DirectUnlocks.
One of the best features of DirectUnlocks remains that you will receive your SIM network unlock code within six hours. Additionally, your phone will never get locked again.
Do not worry about your network carrier. You can unlock your device connected to different providers successfully. DirectUnlocks can unlock Android via a code and iPhones Over-The-Air, connected to any network carrier.
Below we have mentioned the easy process of unlocking your phone with DirectUnlocks.
Step 1. Visit the DirectUnlocks website.
Step 2. Select the phone model of your device. Alternatively, you can choose Samsung Unlocks or other manufacturers.
Step 3. Confirm your carrier and enter the IMEI number of your phone by dialing *#06#
Step 4. Click on Unlock for any Sim Card and make the payment
Step 5. You will get a notification once they send the unlock code
Step 6. Enter the unlock code on your device. You will read on the screen "Network Unlock Code Successful"
Part 3. Frequently Asked Questions About Unlock Code
Are you having trouble understanding the process of unlocking your phone?
Below we have put together a few questions that most people always ask about sim locks, control keys, network carrier locks, unlock pins and codes, and much more.
What Is an Unlock Code?
You will see the "SIM Network Unlock PIN" or "Enter Network Lock Control Key" on your phone when you insert a new sim card from another network into your phone, one that's different from the original network provider.
An unlock code represents a numeric string that allows you to unlock your phone from the original network carrier.
Mobile phone manufacturers build this technical restriction by network service carriers to limit the use of phones to specific networks and countries. The unlock code removes the SIM lock restriction.
How To Use Unlock Code?
Using the unlock code seems simple.
Step 1. The first step is to turn off your phone.
Step 2. Now insert the new sim card into your phone. Switch your phone back on and wait until the display shows "Enter network unlock code" on the screen.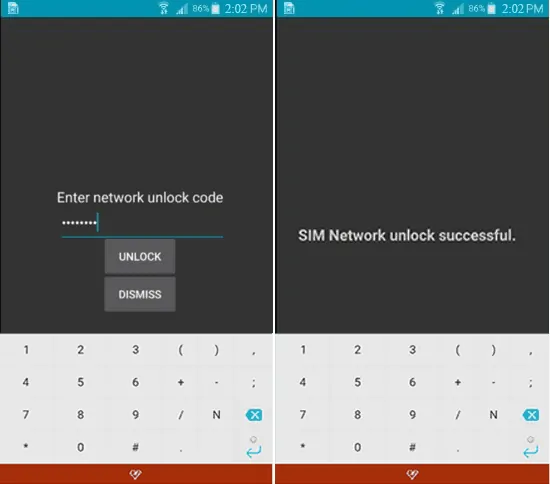 Step 3. Enter the code provided by your phone carrier and hit Unlock. You will read "SIM Network unlock successful" if the process ends successfully.
Conclusion
Many companies offer similar sim lock remover services, and it can prove a daunting task to choose the right sim unlock network software.
A simple drop-down menu on this user-friendly interface, a few phone details, and the WorldUnlock Codes Calculator will have a code for you.
But WorldUnlock Codes Calculator may not work for all of you. In this case, try DirectUnlocks, it serves as an easy, safe, free, and effortless IMEI unlock generator service to a number of phone models.