Last updated on

March 31, 2020

by Darren
A common problem that iPhone users encounter is the iCloud Activation Lock. It's meant as a security feature, and it's effective at its purpose, but it's incredibly annoying if you purchase a new iPhone and find someone else's iCloud account logged in. iBoxTool 2019 is one of the tools that help to remedy this problem.
With the tool, users are apparently able to get rid of iCloud locks without the password of the account that's linked to the device. Sound too good to be true? Well, that may be the case. That's why we're conducting a review to find out whether iBoxTool 2019/2020 is as great as it claims to be, so let's dive right in.
Part 1. iBoxTool 2019/2020 In-Depth Review: Is It Worth Trying?
1.1 What is iBoxTool 2019?
Let's start with the basics and first explain what exactly iBoxTool is. In simple terms, iBoxTool 2019 (also known as iBoxTool 2020) is a software that lets iPhone users bypass iPhone Activation Lock for free when they don't know the password for the linked account.
This type of tool is extremely beneficial for people who bought second-hand iOS devices and if the previous owner failed to remove the iCloud account.
If the new owner doesn't have the password, there's no way for them to get rid of the lock. In these situations, either returning to the owner and having them manually unlock it or using a tool/service is the best solution. iBoxTool 2019 claims to be an effective solution to this problem but this claim is heavily disputed.
1.2 Features & Cons
Let's talk abou the features of this tool:
Free tool for disabling iCloud Activation Locks
Uses a straightforward and non-technical process
Available for Windows and Mac computer
Cons
Hard to download, no official hosting website
Most unofficial downloads are infected with viruses or malware
Some downloads require surveys to be complete but don't have the download
There is very little proof that iBoxTool 2019 works
1.3 How to Use iBoxTool 2019/2020?
Not everyone can get a hold of a copy of iBoxTool but if you do, the process of unlocking your device is as follows:
Step 1. Download and install iBoxTool 2019 on your computer.
Step 2. After launching the tool, turn off your iPhone. And put it into DFU Mode.
Step 3. Once you have it in DFU Mode, connect your device to the PC and wait until iBoxTool detects it.
Step 4. Press the "Remove iCloud Lock" button and wait while the program disables the lock. Your iPhone will turn off and back on once it is complete.
Whether or not this will actually benefit you is not guaranteed. We ran our own tests and the results we found were not great.
1.4 Does iBoxTool 2019/2020 Work?
For some people, iBoxTool may work. But this only applies to a very small group of people. Most iPhone users who try to disable an iCloud Activation Lock with iBoxTool 2019/2020 will not be successful.
Our testing included a wide selection of iPhone models, and a few other iOS devices, so that we could determine how effective this tool actually is. None of the devices we used the tool with were unlocked. This was enough for us to conclude that it isn't a genuine tool.
1.5 How to Download iBoxTool 2019?
Although we'd suggest trying another solution, given the fact that iBoxTool hasn't shown us it's effective, you might want to try it for yourself. This is completely understandable as some individuals want to rule out all of their options until they find one that works.
The problem that we found is that there is no official iBoxTool 2019/2020 download website, there are only third-party sites which aren't reputable. Therefore, downloading iBoxTool from these random websites could result in you having a virus on your computer.
To avoid this, we have obtained a copy of the official iBoxTool 2019.zip and are willing to share it with users who wish to give it a shot. Just leave a comment below and we'll send you a download link.
Note: We only provide iBoxTool 2019/2020 free download link for Windows computer.
Update (31 Mar 2020)
We totally sent iBoxTool to 155 readers. Unfortunately, this software cannot work for anyone according to their feedback.
You may get this program from other sources but most of them are malware which will steal your personal info or fry your computer.
We highly recommend the following alternative method, it's verified and worked for us.
Part 2. Best Alternative to iBoxTool 2019/2020 (Verified)
Moving on to another method you can try, which we've tested and found to be much more reliable, is with AppleiPhoneUnlock.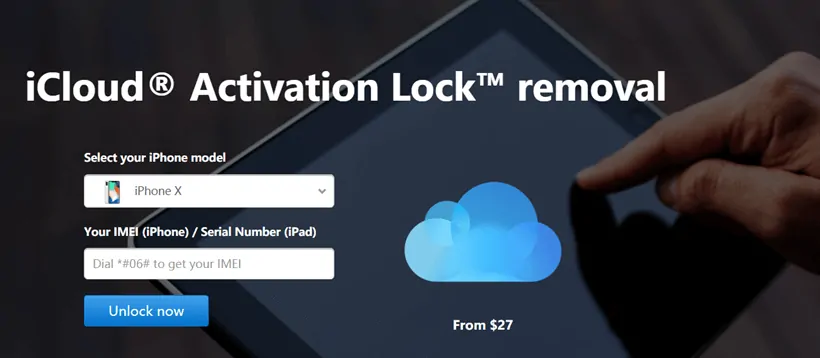 On this website, people can request a remote iCloud unlocking service, which disables existing iCloud Activation Locks without the password. That's not all to get excited about:
Disables and removes iCloud Activation Locks within just 72 hours
Permanently unlocks iOS devices from the iCloud Activation Lock
The whole unlocking procedure is done remotely after you submit a few iOS details
Supports all iPhone and iOS devices
Simple process that is completed by a professional without you having to do anything
Offers a unique iCloud removal service which carriers typically can't provide
As you can see, AppleiPhoneUnlock is more impressive than iBoxTool 2019, and it's also got the added benefit of actually working (whereas iBoxTool doesn't). For those who want to use the service, here's how:
Step 1. Go to AppleiPhoneUnlock iCloud Unlock page.
Step 2. Choose the iPhone model or whichever iOS device you want to remove the lock from.
Step 3. Next, find and enter the IMEI or Serial Number of your device.
Step 4. After clicking "Unlock Now", you'll see the Order Summary. Enter your email address to confirm the order, click "Continue", and complete the payment process.
When you have finished placing the order and paying for the service, wait up to 72 hours until the iCloud lock has been removed.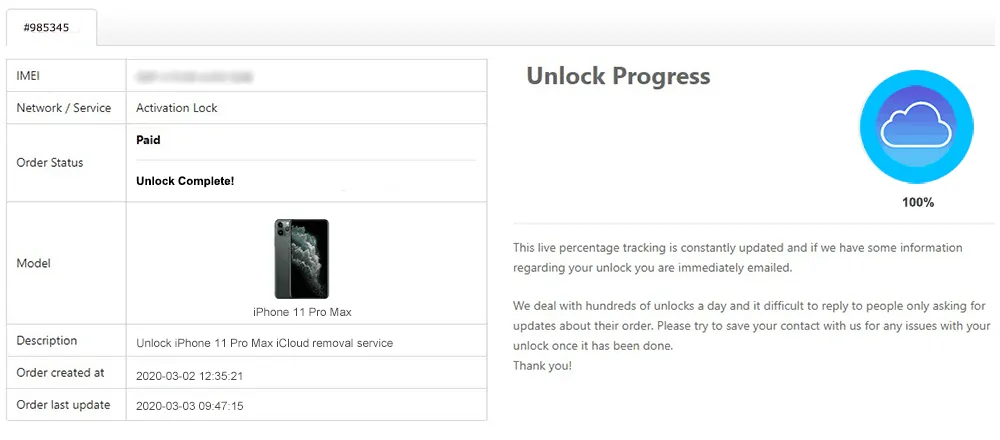 What's great about this method is that you don't have to do anything. Once you've handed over a few basic details about the iPhone/iOS device, a professional has everything they need to get going and remove the lock for you.
Conclusion
So, which is better: an iBoxTool 2019 download or AppleiPhoneUnlock? It's clear to us that AppleiPhoneUnlock is the superior tool to use. Considering how little evidence there is of iBoxTool working, and none of our tests succeeding, there's almost no chance you'll have any luck with the tool either.
On the flipside, AppleiPhoneUnlock constantly delivers the results we expect. It permanently unlocks iPhones, requires no technical experience, and you won't overpay.